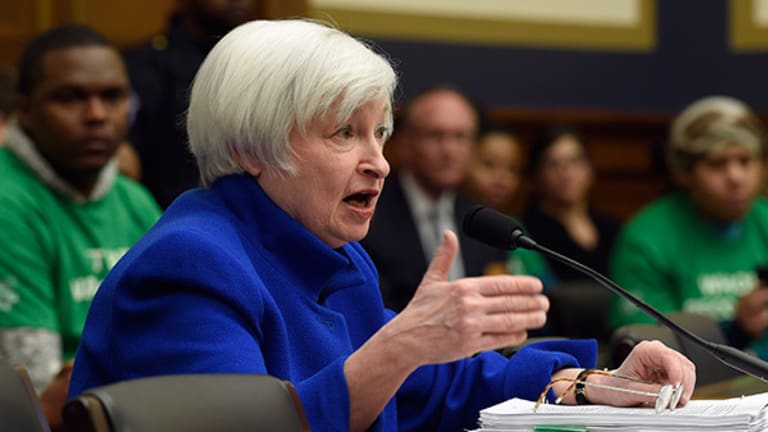 Jim Cramer: More Cautious Fed Helping to Lift Stock Prices
Jim Cramer says a more cautious Federal Reserve has allowed stocks to rally as investors no longer fear four rate hikes in 2016.
So the market plunges to start off the year, and now stocks are hitting a new high for 2016. What gives?
TheStreet's Jim Cramer said the bottom in mid-February came when the Federal Reserve backed off its plan to raise rates four times this year. With lower interest rates on the table, it paved the way for a number of positive catalysts. 
First, oil prices were able to rally, partly because a lack of rate hikes would make for a weaker-than-previously-expected U.S. dollar, said Cramer, the co-manager of the Action Alerts PLUS portfolio.
A weaker dollar does more than just boost oil prices though. A lower dollar also means stronger corporate profits, Cramer said. Because earnings might be better than expected, it may also mean that stocks aren't quite as overvalued as some investors may believe. 
These are very positive developments for stocks, he said, adding that inflation is also very low, and productivity has been high, the latter of which has resulted in higher margins. 
The Fed is realizing there are more economic data points to consider aside from the labor report, which will be released Friday for the month of March, (here's Cramer's game plan). He reasoned that wage growth has been weak, just one sign that the economy may be able to absorb as many rate hikes as previously thought by the Fed. 
The more cautiously-toned Fed is allowing investors to breathe a sigh of a relief.
At the time of publication, Cramer's Action Alerts PLUS had no position in companies mentioned.