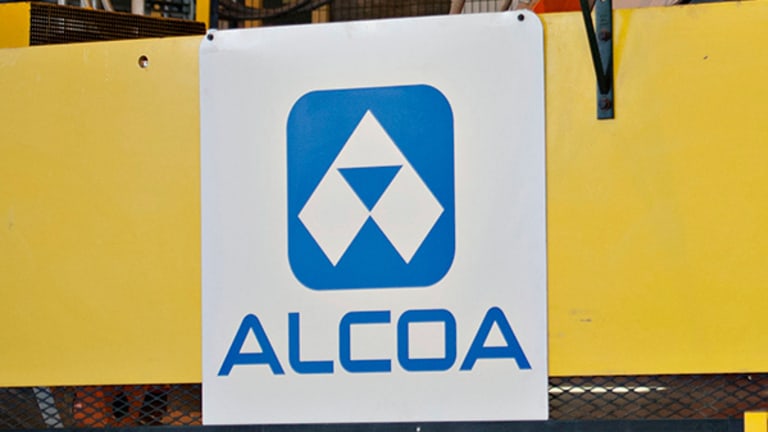 Jim Cramer Likes WhiteWave, Alcoa; Says Stay Away From GoPro, Whole Foods
Cramer is sticking with DuPont, Alcoa and WhiteWave Foods, but advises investors to avoid Chart Industries, Whole Foods Market and GoPro.
Some of the writers on RealMoneyare compiling a "stressed index," taking a closer look at companies that are feeling the strain on their balance sheets. One company that's got to be feeling a bit stressed right now is Chart Industries (GTLS) , according to TheStreet's Jim Cramer, co-manager of the Action Alerts PLUS portfolio.
Much of the company's business is predicated on engines shifting from traditional fuel (oil) to natural gas powered. But since oil prices have come down so much, there's been much less demand to shift to natural gas engines, Cramer explained. As a result, "that stock is not a place you want to be," he said.
Whole Foods Market (WFM) is another stock investors should avoid -- at least for the time being. From a valuation perspective, shares are still too expensive, Cramer said, but on a square-footage basis, the stock is starting to get "very, very attractive." Investors should wait for the company to report earnings and see how the results are before deciding to get long. On Tuesday, Cramer said the stock would be more attractive between $23 and $25. In trading midafternoon Wednesday, they were in the neighborhood of $29.
Staying in the health and wellness space, Cramer took a closer look at Action Alerts PLUS holding WhiteWave Foods (WWAV) . The shares have tumbled from $52 to the mid-$30s, but he finds the stock attractive around its new levels. WhiteWave has solid fundamentals and the potential to be acquired, he said. The stock's valuation still seems a little high to him, but plant-based foods will likely play a big role in the future, and WhiteWave does a great job in this field, he added.
Alcoa (AA) is a tough stock for investors to analyze. On one hand, it's a commodity play, a space no one wants to be involved in at the moment. On the other hand, Cramer noted, it has proprietary and engineering-specialty businesses that focus on jet engines, light-weighting vehicles and fasteners for aircraft. At $6 to $7 per share, investors are basically getting the commodity business for free, and are just paying for the specialty businesses, he said. Because of this, he likes the stock.
GoPro (GPRO) has seen its share price slide precipitously over the past year; it's down 79%. However, even at this level Cramer still does not like the stock and says investors should avoid it in an environment like this. While its valuation has certainly come down, most investors looking to buy will want to opt for a low-valuation blue-chip stock instead.
Finally, Cramer touched on DuPont (DD) , which is merging with Action Alerts PLUS holding Dow Chemical (DOW) . DuPont has announced an attractive buyback, and its combined businesses with Dow are being underpriced, he said. Because of that, he likes the stock.
Cramer answers viewers' social media questions on Facebook (FB) and on Twitter (TWTR) . Contact him @JimCramer on Twitter, and send questions with the hashtag #CramerQ.
At the time of publication, Cramer's Action Alerts PLUS had a long position in WWAV and DOW.