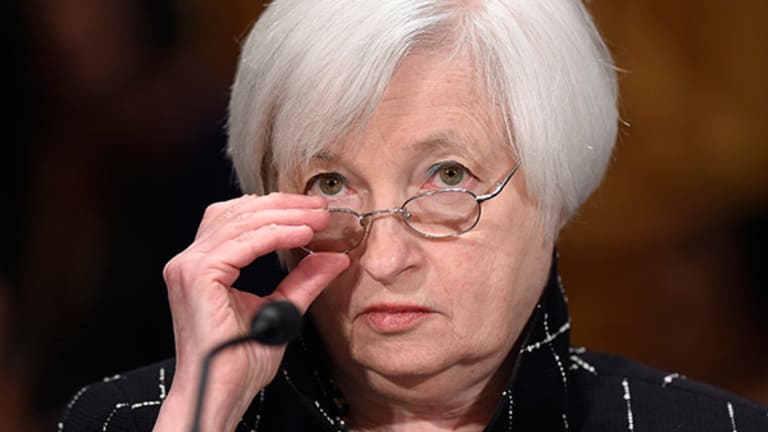 Jim Cramer Is Watching Next Week's Jobs Report for Fed Implications
Jim Cramer says a too hot labor report could cause the Fed to reconsider raising interest rates, which would be bad for stocks.
Stocks were able to post a late-day rally Thursday, erasing most of the losses for the session, but still finished lower for the holiday-shortened week. 
Now that this week is over, TheStreet's Jim Cramer, co-manager of the Action Alerts PLUS portfolio, is focused on next week and he's got his eye on the all-important monthly jobs report. 
The non-farm payrolls report for March, set to be released Friday April 1, is "really, really important," Cramer reasoned. 
If the report shows a strong labor market, the pressure could be back on the Federal Reserve to continue with its previous plan to hike interest rates. Only recently did the Fed back away from its planned rate hikes in 2016. 
"My whole bullish thesis was predicated on the idea that the Fed wasn't going to take back what they said last week," Cramer reasoned. 
The stock market simply can't handle a rate hike next month. If the Fed does raise rates, it will likely reignite a rally in the U.S. dollar, which will drive down oil prices and weigh on corporate profits. 
Higher interest rates, a higher dollar and lower oil prices spells trouble for the stock market, Cramer said. If the Fed raises rates, it could "wreck" everything, he concluded. 
At the time of publication, Cramer's Action Alerts PLUS had no position in companies mentioned.