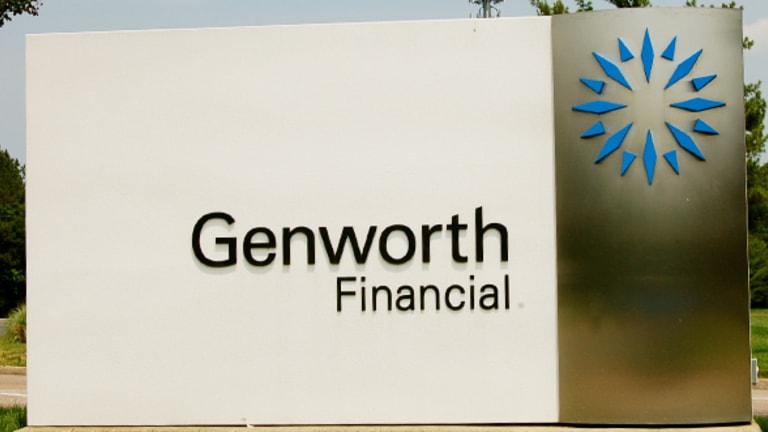 Publish date:
Jim Cramer -- Genworth Financial Is Too Risky
Jim Cramer thinks you're better off rolling the dice at the Bellagio than betting on this stock.
Jim Cramer thinks you're better off rolling the dice at the Bellagio than betting on this stock.
Genworth Financial (GNW) - Get Report , the Richmond, Va.-based insurance company, is too risky, TheStreet's Jim Cramer said Tuesday in an interview -- and he'd rather spend his money in the casino than on the stock.
"Are you kidding me? Roll the dice!" Cramer said. "I would just go to the Bellagio."
Genworth Financial isn't too far from a 52-week low of $1.57, trading at $2.76 in Tuesday trading. The stock is down 26% year to date.
BTIG analyst Mark Palmer told TheStreet that BTIG has a buy rating on Genworth stock, with a 12-month price target of $5.
"We think that the shares are undervalued here," Palmer said. The company is putting forth an ongoing effort to achieve stability in its long-term care insurance unit.
Palmer said he believes it is ultimately in the company's best interest to split itself into a couple of parts, with the valuable mortgage insurers on one side, and its U.S. life and long-term care unit on the other. However, before the company can take any strategic actions along those lines, Genworth needs to demonstrate a greater degree of operating stability, Palmer said. The company is unlikely to garner regulatory approval for whatever maneuvers management wishes to take until its operating performance stabilizes, he said.
Another option for Genworth is a possible spinoff of its U.S. mortgage insurance unit. Palmer said, "In our view, this unit is the most valuable property that Genworth owns."
It is unclear which direction management will take.
"We see value in the sum of Genworth's various parts," Palmer said, but there's still an unanswered question: "how does management unlock that value?"
Genworth Life Insurance, Genworth Life and Annuity Insurance, and Genworth Life Insurance of New York maintain an A.M. Best rating of B++.
Genworth had an operating income loss of $5 million on revenue of $8.7 billion for 2015. The company is expected to report first-quarter results on April 29.