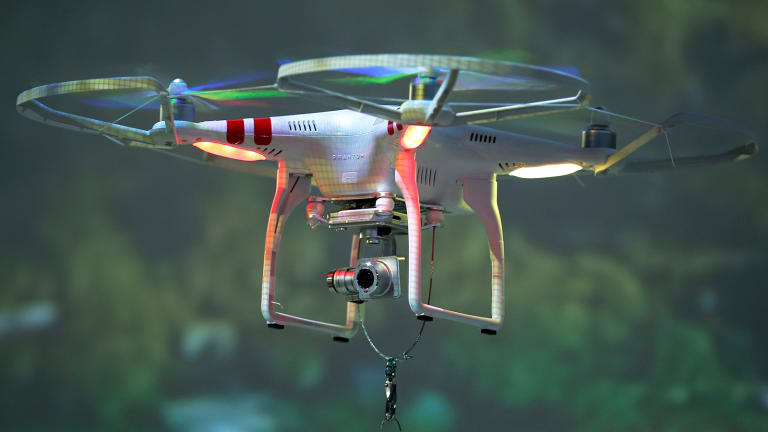 Jim Cramer -- Drones Will Drive Ambarella's Growth, Not GoPro
TheStreet's Jim Cramer says shares of Ambarella are expensive, but it has plenty of future growth in its sights, especially with its exposure to drones.
NEW YORK (TheStreet) -- Shares of Ambarella (AMBA) are up 7% on Monday, adding to its post-earnings gains. 
At first, investors didn't seem too impressed with the recent quarter, despite Ambarella beating on revenue and earnings estimates, TheStreet's Jim Cramer, portfolio manager of the Action Alerts PLUS portfolio, said on CNBC's "Stop Trading" segment. 
However, they have steadily begun to realize just how great a quarter it was for the chip supplier, and the stock has risen 21.5% over the past five days. 

Ambarella AMBA data by YCharts
The company is not a "one trick pony" solely dependent on GoPro (GPRO) , Cramer explained. Instead, Ambarella has several other exciting businesses, one of which is tied to drones. 
"I think drones are gigantic and commercial," Cramer said, adding that they can be used for weather, military use and even pipeline monitoring. "People are underestimating drones," he stated. 
While shares of Ambarella are not cheap, the company has plenty of future growth, Cramer concluded.
At the time of publication, Cramer's Action Alerts PLUS had no position in companies mentioned.