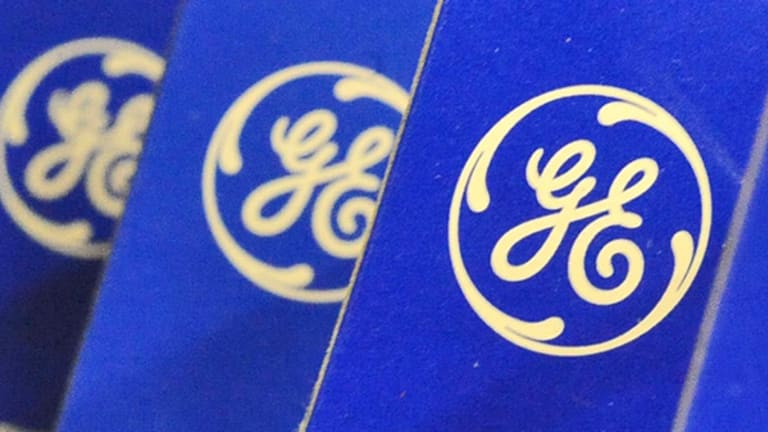 Jim Cramer -- Buy GE if Stocks Sell Off on Strong Jobs Report
Jim Cramer says industrial stocks like General Electric and PPG Industries could be buying opportunities if the market declines on a strong nonfarm payrolls report on Friday.
The ADP jobs report came in better than economists' expectations Wednesday. That got TheStreet's Jim Cramer, co-manager of the Action Alerts PLUS portfolio, thinking ahead to Friday when the nonfarm payrolls report for March will be released. 
If the employment number is strong and stocks take a dip, investors should view that as a buying opportunity, Cramer said. 
Specifically, investors should look to industrial stocks like PPG Industries (PPG) and General Electric (GE) . GE is also a recent addition to the Action Alerts PLUS Charitable Trust Portfolio.
This group is also on the verge of reporting earnings, and it would be great if they didn't have to frequently mention the strong U.S. dollar, Cramer said. 
The thing is, Federal Reserve Chair Janet Yellen understands what a strong dollar means for this country, Cramer said. The dollar, which gains strength when interest rates increase, has been plaguing corporate earnings over the past year. 
Yellen recently eased fears about near-term and numerous rate hikes. Cramer said she knows the economy needs to get stronger before the dollar can rise further. Wage growth is basically stagnant and housing isn't robust either, he added. 
So while the current quarter might still be constrained by the strong dollar, the second half of 2016 could see much stronger results, Cramer said. It would be a great tailwind for companies like GE not to have a strong dollar hurting business, Cramer concluded. 
At the time of publication, Cramer's Action Alerts PLUS was long GE.