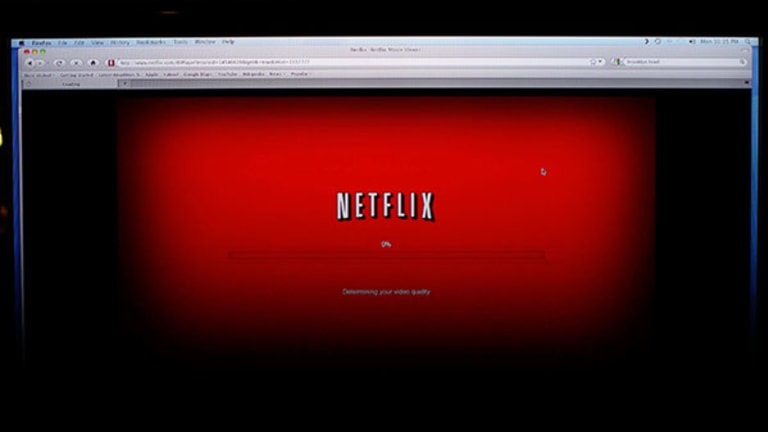 Jim Cramer: Blackstone Is a Buy and Netflix Makes a Good Gift for Grads
TheStreet's Jim Cramer answers your Twitter questions about Blackstone, Netflix and other stocks.
NEW YORK (TheStreet) -- TheStreet's Jim Cramer, answering questions sent via Twitter Friday, said Blackstone (BX) - Get Report is a buy at these levels. He's been recommending the company for some time because it has good yield and a lot of assets that it could sell.
Cramer said the stock, at around $43.67 currently, has a lot of momentum. Earlier this week, Blackstone reported record first-quarter earnings, Cramer said, and the company has outperformed its peers over the past three months.
Asked his views on Linn Energy (LINE)  Cramer said the stock is "too dangerous." He said he likes companies that are boosting their output and Linn is not doing that. As for DirectviewHoldings  (DIRV) , which makes body cameras for law enforcement and the military, Cramer prefers Taser (TASR) .
Is Twitter (TWTR) - Get Reporta buy at its current level? Cramer says his charitable trust, Action Alerts PLUS, owns Twitter because he thinks the stock will go higher once the company figures out how to monetize its assets.
Will there be more mergers and acquisitions in the airline sector? Cramer thinks not because the federal government will not let another deal happen. He said May was a very weak month for airlines.
Finally, asked what stock to buy a graduating high school student for $1,000, Cramer said that at that age you want to buy a stock likeNetflix (NFLX) - Get Report, adding you want to buy stuff that kids use. He said a teenager might not be as interested in a stock like Disney (DIS) - Get Report, which is a good one to buy for younger children.