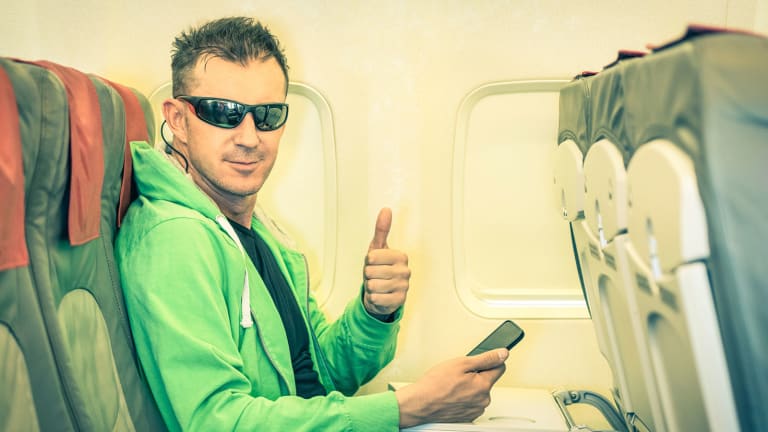 JetSuite's New Affordable Private Jet Service
Flying out of town this weekend? Next time you might skip the lines and patdowns in favor of flying on a private jet.
Flying out of town this weekend?  You have a lot to look forward to. Things like standing in a long line to get through airport security. Or, getting a TSA patdown and luggage search.  If you're really lucky, you may even get the middle seat on a crowded flight.
If that kind of weekend travel isn't for you, there's always a private jet. Seriously.
At least, that's the hope of JetSuite, a private jet charter operator that is promising to make luxury travel affordable and hassle-free. This week, the company unveiled its new service, JetSuiteX. The service will focus on short-haul flights along the West Coast, with some one-way fares priced just above $100. 
"I think it's a huge opportunity for us. There are so many markets that have been abandoned over the years," said Alex Wilcox, CEO of JetSuite. "Concord, Calif., for example, hasn't had commercial service for 24 years. I think there's all kind of pent up demand for smaller communities with secondary and tertiary airports that have largely been abandoned."
Wilcox, who was one of the early employees at JetBlue (JBLU) - Get Report , says while demand for air travel is strong, getting from here to there is still difficult and expensive for some travelers.
"There's a huge amount of consolidation in the market right now. Fares are going up. Everybody knows it. Fuel prices are going down, but fare prices are still going up. Some of that profit is coming at the expense of convenience and the expense of consumers with reduced choices," said Wilcox.
JetSuiteX will offer daily service from Burbank Airport, near Los Angeles, to San Francisco, with fares starting $109 each way. The company plans to add new destinations, including Las Vegas, San Diego, Phoenix and Sacramento.