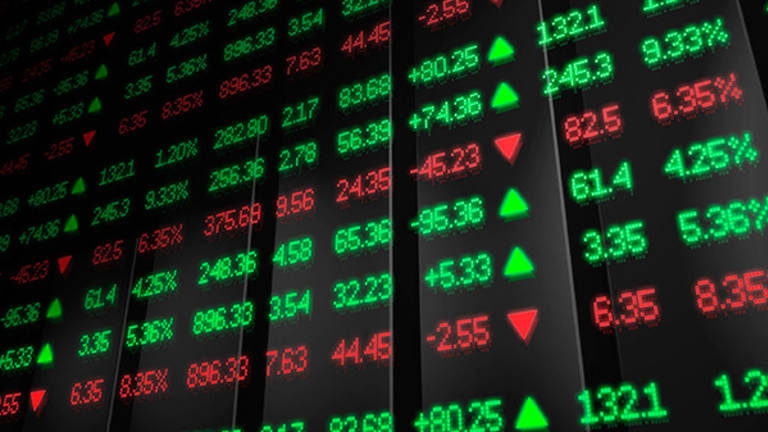 These 6 Healthcare Stocks Are Set to Be Tops in Their Field, Jefferies Says
Jefferies analyst Brian Tanquilut lists six stocks as his top picks on the heels of last week's Jefferies Healthcare Conference.
The healthcare industry is in a constant state of flux. From consolidation to technological advances, the face of healthcare changes by the day.
From larger operators of hospitals and nation-wide physician practices to Big Pharma and biotech, the industry is shifting as increased demand for technology and growth weighs on some companies forcing them to change their outlooks.
And with the announcement Wednesday that Envision Healthcare Holdings (EVHC) and AmSurg (AMSG) , the healthcare facilities and managed care industry may deserve a closer looks. Jefferies analyst Brian Tanquilut on Thursday shared his top picks in the space earlier this week.
Tanquilut said his top picks out of last week's Jefferies Healthcare Conference are Acadia Healthcare (ACHC) - Get Acadia Healthcare Company, Inc. Report , Almost Family (AFAM) , Amedisys (AMED) - Get Amedisys, Inc. Report , Surgical Care Affiliates (SCAI) , Surgery Partners (SGRY) - Get Surgery Partners, Inc. Report and LHC Group (LHCG) - Get LHC Group, Inc. Report .


The robust pace of adoption of bundled payments and the realization of its impact on healthcare delivery were among the themes underscored at the conference, Tanquilut said.


Another theme was home healthcare's attractiveness due to its low cost. "As incentives have re-aligned and physicians and hospitals are now focused on optimizing care quality and costs, home health is finally emerging as a truly viable post- (and in some cases pre-) acute care option," he wrote.


Tanquilut also noted the rise in joint venture activity by healthcare providers, and pointed to ambulatory surgery centers, home healthcare, labs, freestanding emergency rooms, diagnostic imaging, physician services and behavioral health as among the areas that could see increased JV activity in the years ahead.


Among the other themes he cited was the continued consolidation in the industry. While investor focus is mainly on the merger between Envision and AmSurg, which was , "it was apparent that most management teams continue to expect robust deal flows in the coming years," Tanquilut wrote.

Acadia Healthcare, a Franklin, Tenn.-based provider of behavioral health services, generated revenue of $616.8 million in the first quarter,  representing a 68.6% rise year-over-year.
Louisville, Ky.-headquartered Almost Family, a regional provider of home health nursing and personal care services, had net service revenues of $153.7 million in the first quarter, up 19.7% from the year-ago period.
Amedisys, a home health and hospice care company based in Baton Rouge, La., recorded Q1 net service revenue of $348.8 million, up 15.6% .

Deerfield, Ill.-based Surgical Care Affiliates, which owns and operates surgical facilities, had net operating revenue was $279.7 million in the three months ended March 31, up 19.5% from the first quarter of 2015.
Nashville, Tenn.-based Surgery Partners, an owner and operator of surgical facilities, had Q1 revenue of $267.1 million, up 19.2% compared to a year ago.
LHC Group, a Lafayette, La.-based provider of non-acute healthcare services, net service revenue of $222.6 million in Q1, up 15.3% year-over-year.
In early afternoon trading on Friday, shares of Acadia Healthcare were changing hands at $57.39, down 2.03%; Almost Family shares were at $42.55, down 3.32%; Amedisys shares were trading at $48.65, down 3.63%; shares of Surgical Care Affiliates were trading at $45.89, up 0.35%; shares of Surgery Partners were at $15.88, down 0.94% and LHC Group shares were trading at $41.46, down 0.98%