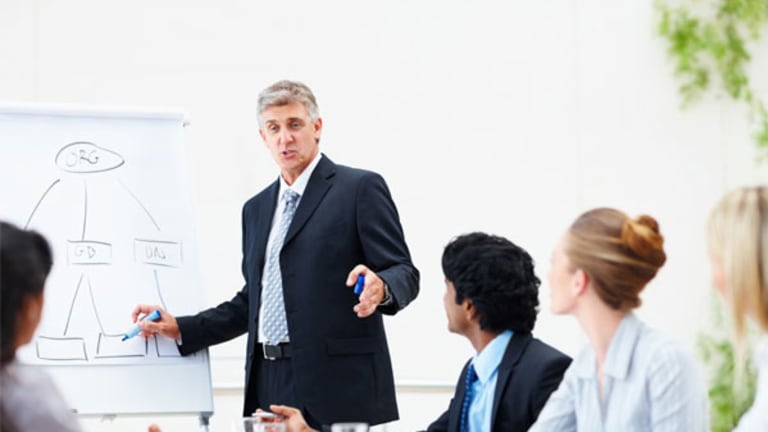 J.C. Penney's Silent Treatment
Marek Fuchs, senior contributing analyst at TheStreet, expands on J.C. Penney's clam up.
NEW YORK (TheStreet) -- There are high hopes for Ron Johnson at JCPenney (JCP) - Get Report and why not? He helped build Apple (AAPL) - Get Report retail's arm into a juggernaut. Next up: a revival of the moribund department store.
But funny things might happen on the way to a resounding comeback and shareholders might be the last to know. That's because when JCPenny announced earnings this week (they lowered costs, which anyone with an MBA and heart as cold as steel could have done, but showed no immediate signs that Johnson was Magic) the company also said that it would no longer give quarterly sales and earnings guidance. They are also throwing in the towel on reporting monthly same store sales.
A company clamming up is rarely good news. At worst, it's a tacit acknowledgment of trouble afoot. At the very least, it is a signal that traders might be in for an unpredictable and bumpy ride.
Unfortunately, too much of the media, from Investor's Business Daily to Seeking Alpha failed to alert traders to this essential shift in policy. The Wall Street Journal did, which is good. At best, it means fasten your seat belt. There is going to be turbulence ahead.