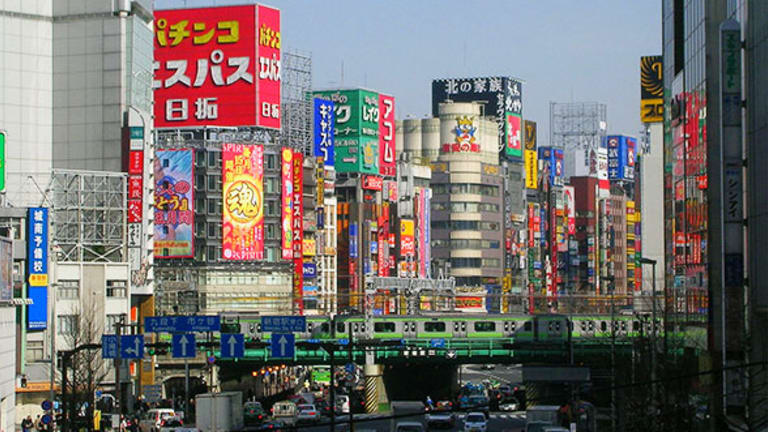 Japan Braces for Worsening Economic Sentiment as Industrial Output Drops
Tomorrow's Tankan survey is expected to show increased business pessimism about the outlook.
Tomorrow's Tankan survey is expected to show increased business pessimism about the outlook.
After data showed industrial output in May dipped for the first time in three months, Japan is braced for worsening economic sentiment in a quarterly survey to be released on Friday.
Japan's industrial output dropped by 2.3% on the month on a seasonally adjusted basis, according to the Ministry of Economy, Trade and Industry. The sectors posting the biggest declines included chemicals, industrial machinery, and electronic components and devices. Meanwhile, output rose for the transportation equipment, information and communication devices industries, as well as for oil and coal products. The figure is preliminary and may be adjusted. Industrial output dropped 5.2% in February before rising 3.8% in March and 0.5% in April.
The ministry described production as "patchy" overall. Going forward, production is forecast to increase by 1.7% in June and by 1.3% in July, according to a government survey released alongside the industrial output figures.
On Friday all eyes will be on the quarterly Tankan indices of business sentiment, to be disclosed by the Bank of Japan. According to reports, a consensus among 12 research institutions is for the business conditions gauge of sentiment among large manufacturers to have worsened, with the business conditions diffusion index dropping to 4 from 6 in the March survey. Meanwhile, the sentiment among large businesses other than manufacturers is expected to decline to 19  from 22, according to the consensus.
Over the past month, the yen has appreciated 7.5% against the dollar to the ¥102-range and nearly 8% against the euro to the ¥114-range. It rose sharply following the U.K.'s vote to leave the European Union in a June 23 referendum as risk-averse investors fled to the currency as a safe haven. The rise has pressured exporters, whose earnings have relied on a weak yen.
Earlier this month, the International Monetary Fund said that while recent Japanese government policies, including negative interest rate and the postponement of a  scheduled 2017 sales tax hike, were likely to help the economy, the growth outlook for the country remains subdued.  The government is considering a second supplementary budget this year to pour funds into public projects and boost consumer spending. Excluding the impact of the planned supplementary budget, the IMF expects the Japanese economy to expand by about 0.5% in 2016 before slowing to 0.3% in 2017.
On Thursday the Nikkei 225  closed up 0.06% at 15,575.92. The benchmark index posted a monthly drop of 8.7%.
The Topix closed down 0.15% at 1,245.82.