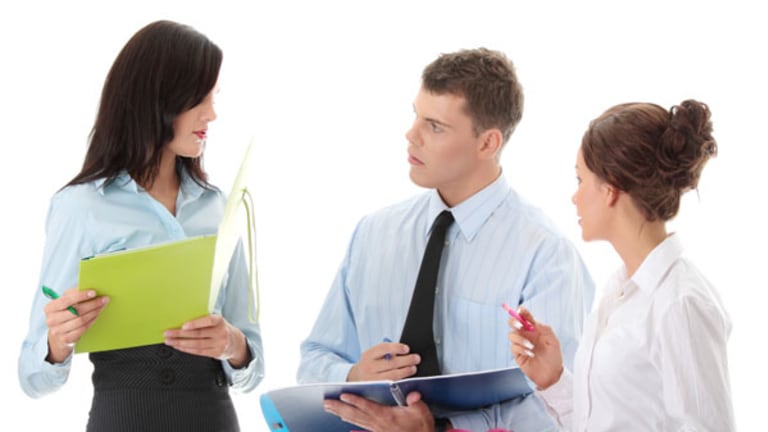 It's Time for Brocade to Sell and Cisco to Buy
This small networking rival is a prime buyout candidate.
NEW YORK (TheStreet) -- Choosing the right entry point for Brocade (BRCD) has always posed a difficult challenge for me.
Maximizing value should always be investors' top priority when deciding whether or not to take a position in stocks in this category. While trading a low price, Brocade is somewhat expensive when compared to rivals like
Cisco
(CSCO) - Get Cisco Systems, Inc. Report
and
Hewlett-Packard
, which trade at more attractive price-to-earnings ratios.
Be that as it may, Brocade is in an industry showing decent growth. And there is a lot to like about the company's business and, in particular, its management, whose main objectives include broadening the company and lessening its dependency on its storage business, where it competes with the likes of
EMC
(EMC)
and
NetApp
(NTAP) - Get NetApp, Inc. Report
.
So far, its strategy has been working perfectly -- perhaps too perfectly. I think the company may continue to draw M&A attention, this time from some of its rivals.
Brocade recently reported second-quarter earnings results that topped analyst estimates by a respectable margin. However, like Cisco and Dell, the company issued guidance that will likely keep the stock range-bound at least until it announces results for the next quarter.
Its numbers continue to force me to question exactly how well its business is truly performing, particularly its Ethernet business. Although the recent results inspired confidence with a revenue beat, the numbers showed a 1% decline annually and a decline from its fourth-quarter report, which was already considered unimpressive by many standards.
On the positive side, Brocade's margins continue to trend in the right direction, though this was hardly enough to convince Wall Street the stock deserves a higher multiple from where it now stands. Overall, its numbers were far from horrible. While that is far from a raving endorsement, it is hard not to keep things in perspective, especially when more prominent names such as
Dell
(DELL) - Get Dell Technologies Inc Class C Report
continue to have struggles of their own.
For that matter, Dell continues to be mentioned among potential buyout suitors for Brocade, and, on many levels, it makes a lot of sense. However, with its recent acquisition of SonicWall and the distractions surrounding integrating the two businesses, I don't envision a deal with Dell ever materializing.
Instead, I think a company like Cisco should step forward and close a deal. Aside from the fact that Cisco has the financial means to make this happen, it would certainly produce some good returns considering Brocade has more than doubled its free-cash-flow position over the past five years.
A deal like this would not only help strengthen Cisco's enterprise and cloud position. It would also be a good defensive play to keep Brocade out of the hands of other possible buyers, such as EMC, Hewlett-Packard and even Dell.
Furthermore, Brocade continues to be underestimated when it comes to its technical approach to the cloud. The company has taken a slightly different approach toward organization and deployment. It understands that networks must be cloud-optimized at every critical point because companies will weigh application performance and, even more importantly, the end-user experience.
Though it lacks the history of both Cisco and Hewlett-Packard, Brocade does have a strong tradition in both data and storage networking. From that standpoint, the company could even be attractive to a buyer like
Oracle
(ORCL) - Get Oracle Corporation Report
, though that is a long shot.
Bottom Line
As long as Brocade continues to trade at these levels, buyout rumors are certain circulate. To its credit, the company continues to perform in a tough economic environment and in the face of fierce competition. That said, it remains a challenge to consider the stock attractive - even at under $5, because its P/E is twice that of market leader Cisco and three times Hewlett-Packard.
As enterprise spending continues to recover, there is a chance that Brocade will begin to see its stock price appreciate a bit more. But it stands to reason that the bigger names within the sector will put increased pressure on smaller names like Brocade to capture parts of the market. That's unless, of course, they have not already decided that they want Brocade for themselves.
This article is commentary by an independent contributor, separate from TheStreet's regular news coverage.
At the time of publication, the author held no positions in any of the stocks mentioned
.