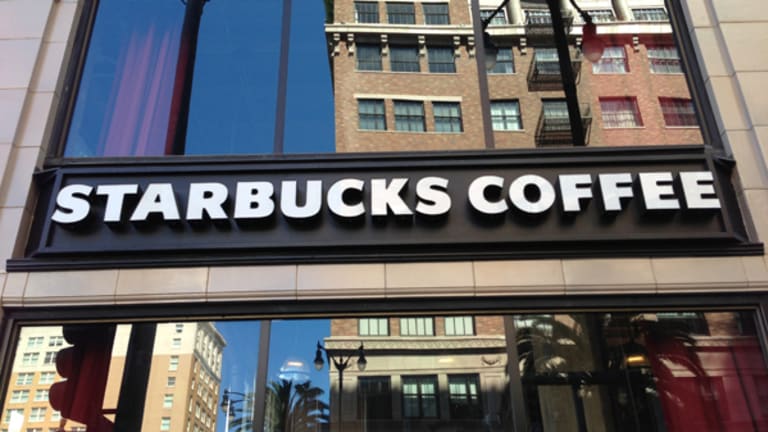 It's Do or Die For Struggling Retailers
Best Buy. JCP. Sears. The whole lot of brick and mortar losers will die if they don't shore up the most important area of their business.
NEW YORK (TheStreet) -- In November 2013, I warned against the dead-cat bounce in shares of Best Buy (BBY) - Get Best Buy Co., Inc. Report. Since I sent out that S.O.S., the stock's down roughly 34% (though The Police have yet to reunite).
With that in mind, take care not to fall for head-fake upside in names such as J. C. Penney (JCP) - Get J. C. Penney Company, Inc. Report and Sears Holdings (SHLD) . The strategy they attempt to tunnel will fail despite here and there flashes of false optimism. 
If Best Buy, JCP and Sears haven't driven that point home for you, how do you explain the rapid descents of Wal-Mart (WMT) - Get Walmart Inc. Report and, as chronicled by TheStreet's Brian Sozzi, Target (TGT) - Get Target Corporation Report? They're all doing some variation of the same things -- pulled and adapted from retail's tool bag of old, tired tricks. Nothing's working. In fact, it's failing miserably. 
But it's not just that many of the stores these guys put in front of the public are dumps. It goes deeper than that. Both pages of this article strive to dig deeper.
You can no longer get by in a physical retail sector decimated by Amazon.com (AMZN) - Get Amazon.com, Inc. Report with low-end items, staples, exclusive lines that are hardly aspirational and non-exclusive items you can pick up -- more efficiently and conveniently -- elsewhere. And the answer isn't merely telling people you can ALWAYS find us online.
As noted in the above-linked article:
Amazon is not successful simply because it sells merchandise online. Amazon is successful because it provides a compelling proposition to consumers. For years it has visioned and effectively created a complete e-commerce ecosystem that lures people in to the cult of Amazon Prime.
But that's what the leaders at outlets such as Sears and JCP fail to comprehend. They think emphasizing mobile and digital platforms will solve their problems. That's a shallow assessment of the situation, which can only lead to one conclusion.
Inept leadership holds struggling brick and mortar retailers back. And, until they commit to a strategy to hire young, tech-minded individuals in positions of power (preferably President, CEO, COO, VP of Marketing, etc.), the death spiral will continue. That's the trajectory of thought I introduced in last week's Physical Retailers Have No Answer For Amazon:
At some point, somebody's going to come along and be the next Amazon.com. That is ... there'll be a Jeff Bezos or a team of people like the group Howard Schultz assembled at Starbucks (SBUX) - Get Starbucks Corporation Report (you know the folks I was writing about in 2012 who made SBUX's digital mobile platforms the envy of technology companies) who come up with either the next big thing in retail or something different and dynamic enough to finally differentiate from and make inroads against Amazon. If I'm in retail, I'm looking for this person or these people.
In my articles, we flesh out the most thoughtful narratives in the financial media. Let's go there again. Right now. Let's push it forward without fear.
When we discussed Starbucks as a tech company in 2012, lots of people laughed. But they're not laughing in 2014 after SBUX CEO Howard Schultz revealed that other companies have expressed interest in licensing or white labeling his company's technology and mobile/digital platforms.
How did Starbucks become the model? How did it set the tone and trend? How did it break from the pack? How did it earn straight faces as -- suddenly -- every Johnny come lately and his cousin refers to the coffeehouse as a tech company?
People -- as in talent -- answer every "how" you can come up with in relation to Starbucks and the incredible things it has accomplished. But it took vision on the part of Schultz to go out and secure that talent. In a separate 2012 article on Starbucks as a technology company, I outline how it went down:
In 2008, Stephen Gillett, now a president at Best Buy, joined Starbucks as CIO. In 2009, he hired Adam Brotman, now Starbucks chief digital officer ...
Of course, Gillett left Best Buy in late 2012 to join Symantec (SYMC) - Get Symantec Corporation Report. How could anyone blame him for bolting Best Buy? The Starbucks' culture he thrived under simply doesn't exist there. He would have wasted a perfectly good career trying to turn around a ship full of captains without a clue. And that speaks directly to my thesis.
If you want to achieve what a brand such as Starbucks has achieved, you need to find the next Stephen Gillett and/or Adam Brotman. You need to seek creative, tech-minded folks who can architect and vision retail out of the mess it's in. Young, emerging executives who understand the storied histories of Best Buy, JCP and Sears, but played absolutely no role in creating or killing them. It also helps that they're unlikely to be emotionally (or otherwise) attached to them.
The answer doesn't lie in CEOs and Boards of Directors who were not only present for, but implicit in the pathetic decline of once-great retailers. If you're serious about winning again, you would think the first thing you would do as an organization is purge yourself of any and all signs -- physical and metaphorical -- of failed regimes. However, in a curious twist, some retailers, particularly JCP and Best Buy, rehire and reinstate these people. I love Tom Petty, but a strategy of even the losers get lucky some time ain't going to cut it.
Bottom line -- dead-cat bounces, moral victories and short-term pops thanks to cost-cutting and price-matching should only make you more pessimistic on this group of soulless physical retail chumps. They'll die if they continue to hire retreads and retail lifers to fix problems of their own creation. They have a chance to do if they take a more Starbucks-like approach and put a premium on talent, not gimmicks to fuel meaty and sustainable turnarounds.
--Written by Rocco Pendola in Santa Monica, Calif.
>>Read More:
Urban Outfitters Misses on Earnings as Costs Climb
Why Home Depot's Thinking Outside the Big Box
GoPro Files for IPO as Sales Near $1 Billion
Rocco Pendola is a full-time columnist for
TheStreet
. He lives in Santa Monica. Disclosure: TheStreet's editorial policy prohibits staff editors, reporters and analysts from holding positions in any individual stocks.