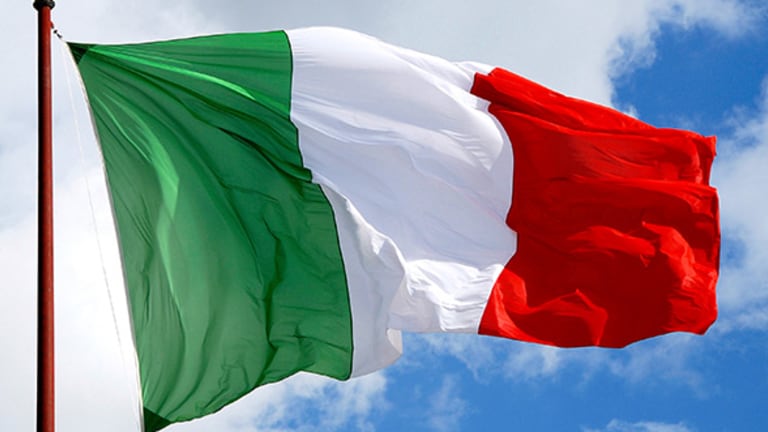 Italian Bank Shares Mixed on Reports Unioncredit Appointed New CEO
Shares mixed as German Chancellor Merkel also tries to prevent Italy from waiving EU rules.
Shares mixed as German Chancellor Merkel also tries to prevent Italy from waiving EU rules.
Shares in Italy's banks were mixed on Thursday morning following reports that Unicredit (UNCFF) has appointed a new chief executive officer. Earlier in the morning, shares had lost ground as German Chancellor Angela Merkel said European Union rules for struggling banks should apply in any rescue plan for its members only days after the Italian government signalled capital injection into its lenders.
Merkel's comments come only days after Italian Prime Minister Matteo Renzi said he plans to pursue a six-months waiver from the economic zones rules to save the country's ailing banks.
Renzi said that he is preparing a €40 billion ($45 billion) rescue package for the country's ailing banks, which faced a battering following the U.K. voters' decision to exit the EU last week. Merkel reportedly said that the economic zone's law on the resolution and recapitalization of banks provide enough leeway for the member countries.
On Thursday, shares in Italy's Unicredit dropped and trading was stopped before rising again, recently edging up 0.57%. Shares are down 28% since June 23. 
The bank has reportedly appointed its former head of investment banking division Jean-Pierre Mustier as its new CEO.
Intesa Sanpaolo  (ISNPY)   was recently down 1.64%, losing 28% since the referendum. Banca Monte dei Paschi di Siena dropped 4.81%, down 31% in the past week, and Banco Popolare fell 2.51% today, down 31% in the past week.
Euro Stoxx 50 has dropped 6% since June 23, the day of the U.K. referendum.
"What's happening to Italian banks is not surprising, because banks have never been cleaned up after the crisis and so are still perceived as weak," said Silvia Merler, an associate fellow with Bruegel, a Brussels-based think tank, currently on assignment in Washington, D.C.
"What we have seen... is how weak banks remain at risk when an exogenous crisis event hits and how in retrospect it was short-sighted to procrastinate on the financial sector reform," she said.