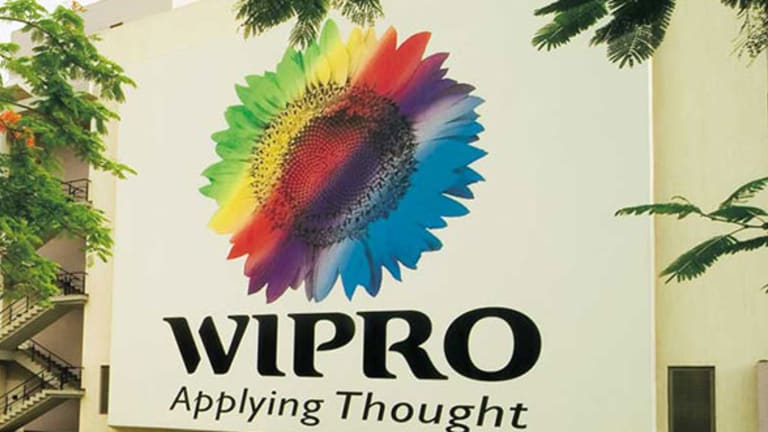 IT Services Provider Wipro Offers a Long Opportunity
The Indian provider of IT integration and consulting services possesses strong financial fundamentals and has made several key acquisitions.
Wipro (WIT) is abuy with an upside of up to 30-40% from current levels. The provider of IT integration and consulting services has strong fundamentals.
India-based Wipro has been trading in a range between $10 to $14 in the last year with an estimated 2016 price-to-earnings ratio (P/E) of 19.3, compared to its industry P/E of 19.8. It finished trading on the New York Stock Exchange Monday at $11.81 a share. It should build significantly on that level and represents a good opportunity for investors. 
Wipro has a lot working in its favor. India is among the most attractive, global outsourcing hubs, especially for IT companies. Wipro's second quarter 2016 results were in line with the consensus expectations, with the dollar revenue up by 2.1%.
Wipro has been among the best-known, Indian IT and services brands. It was part of the global Dow Jones Sustainability Index (DJSI) for the sixth, consecutive year. It is also part of the Emerging Markets Indices. 
Wipro is benefitting from the acquisitions it has made as it strengthens its IT products and services segments. It acquired Opus CMC, a leading U.S.-based provider of mortgage due diligence and risk management services) in the fourth quarter of 2014. Wipro also acquired ATCO I-Tek, a leading Canadian global utilities and logistics company, and Designit, which strengthened Wipro's digital business.
Wipro's digital business won an impressive seven deals and added 67 new customers in the second quarter. To be sure, Wipro lowered revenue guidance for IT services for the third quarter. According to management, IT services revenue is likely to grow by .5%-2.5% in third quarter 2016, which is lower than the consensus estimates of 1.5%-3.5%.
But it's important to remember that the third and fourth quarters are usually soft for IT companies. Third-quarter guidance is usually impacted by fewer working days and the slow ramp-up of deals already won.
Wipro also faces challenges to improve its profit margins, including exchange rate fluctuations, a limited ability to increase prices and growing overhead. In its IT Products segment too, Wipro has experienced pricing pressures due to increased competition. However, Wipro's increasing market share in energy, bright prospects in healthcare, and a rebound in the telecom and manufacturing sectors suggest strong growth prospects.

Earnings Outlook and Valuation:
Wipro's 2016 revenue should be $8.064 billion, up from $7.536 billion for 2014, and the operating profit will be $1.709 billion, an increase from 2014 operating profit of $1.532 billion. These estimates are conservative and assume 7% year-over-year growth in sales and a margin for earnings before interest and taxes (EBIT) of 21.2%.
Here's a look at the stock's valuation based on enterprise value.
From 2013 through 2015, Wipro has traded at an average enterprise value of 20. Based on this multiple and on 2016 estimated EBITDA, the stock price should reach $17. The calculations are shown in the table below:
Source: Author's own calculations
Regarding other financial indicators, Wipro's has posted a strong balance sheet and cash flows, and a negative gearing ratio in recent years. The return on equity and return on investment reflect a consistent return to investors of 22-23% in 2014 and 2015, respectively. Here's a table of historical and estimated profit margins and key ratios:
Source: Author's own calculations
Wipro has consistently maintained its profit margins, proving its operational efficiency. The negative gearing ratio in the historical years, and even in forecasted years, indicates greater financial stability to the company. The valuation multiples, including EV/EBITDA, P/E and P/S for the forecasted years shout that the stock is undervalued and offers a decent upside in the future. In fact, any correction in Wipro's stock price will make it an even better investment.
With its strong fundamentals, the company is a buy with a six- to 12-month target price of $17.
This article is commentary by an independent contributor. At the time of publication, the author held no positions in the stocks mentioned.