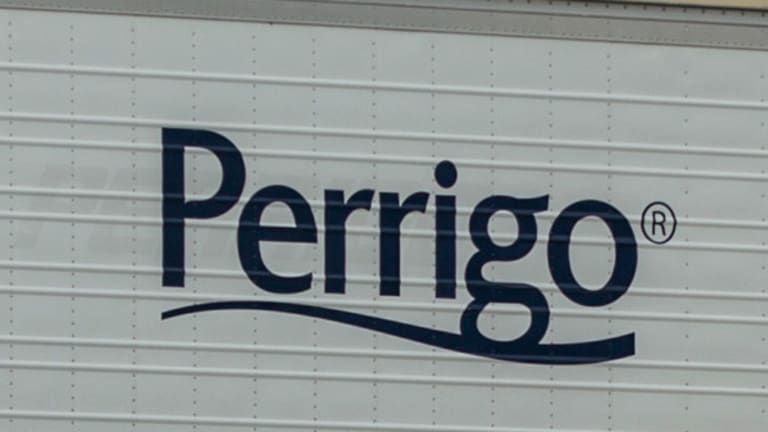 It's Time to Sell These 5 Big Stocks This Summer
Owning these stocks could be toxic to your portfolio.
So much for "summer doldrums." If anything, U.S. stocks have come back from the dead this summer. Since the start of May, the big S&P 500 index has charged 4.8% to new all-time highs, putting the S&P back on track to end the year with a double-digit gain.
But those aren't the only stats that investors should be thinking about this summer. Instead, investors should be thinking about the number 153. That's how many S&P components are actually down since the beginning of May, meaningfully underperforming at the same time everything else is hitting record highs.
That's not an insignificant chunk of the market that's not participating in this rally -- we're talking about more than a quarter of large, publicly traded companies here. And owning them could be toxic to your portfolio in 2016.
Looking ahead to the second half of the year, a whole new set of stocks is starting to look toxic. So to figure out which stocks to steer clear of, we're turning to the charts today for a technical look at five big stocks that could be toxic to own.
For the unfamiliar, technical analysis is a way for investors to quantify qualitative factors, such as investor psychology, based on a stock's price action and trends. Once the domain of cloistered trading teams on Wall Street, technicals can help top traders make consistently profitable trades and can aid fundamental investors in better entry and exit points.
Just so we're clear, the companies I'm talking about today are hardly junk. By that, I mean they're not next up in line at bankruptcy court -- and many of them have very strong businesses. But that's frankly irrelevant to what happens to their stocks; from a technical analysis standpoint, sellers are shoving around these toxic stocks right now. For that reason, fundamental investors need to decide how long they're willing to take the pain if they want to hold onto these firms in the weeks and months ahead. And for investors looking to buy one of these positions, it makes sense to wait for more favorable technical conditions (and a lower share price) before piling in.
So without further ado, let's take a look at five toxic stocks to sell.
Netflix
Up first on the list is $37 billion streaming video stock Netflix (NFLX) - Get Netflix, Inc. Report . Netflix has been giving shareholders a rough ride in 2016 -- shares have lost about a quarter of their market value since the calendar flipped to January. And after this week's poorly received second quarter earnings results, Netflix could be in store for more downside ahead.
Netflix is currently forming a descending triangle pattern, a bearish continuation setup that's formed by horizontal support down below shares (at $85 in this case) and downtrending resistance to the top-side. Basically, as Netflix bounces in between those two technically significant price levels, this stock has been getting squeezed closer and closer to a breakdown through that support level. If $85 gets violated, this stock suddenly opens up a lot more downside risk.
Relative strength, which measures Netflix's price performance versus the rest of the stock market, is another red flag to pay attention to right now. Netflix's relative strength line has been making lower highs of its own since last winter, indicating that shares are still underperforming the S&P in the long-term, even at this point. As long as that downtrend remains intact, expect Netflix to keep on underperforming.
Perrigo 
The exact same price setup in playing out in shares of $13.6 billion health care stock Perrigo (PRGO) - Get Perrigo Co. Plc Report . Like Netflix, Perrigo has been selling off all year long, culminating in a descending triangle pattern this summer. For Perrigo, the big breakdown level to watch is long-term support at $87.50.
What makes that $87.50 level so special? It all comes down to buyers and sellers. Price patterns, such as this descending triangle setup in Perrigo, are a good quick way to identify what's going on in the price action, but they're not the actual reason a stock is tradable. Instead, the "why" comes down to basic supply and demand for shares of the stock itself.
The $87.50 support level in Perrigo is a place where there has been an excess of demand for shares; in other words, it's a spot where buyers have been more eager to step in and buy shares than sellers have been to take gains. That's what makes a breakdown below $87.50 so significant -- the move would mean that sellers are finally strong enough to absorb all of the excess demand at that price level. Buyer beware.
Commerce Bancshares
Mid-cap financial stock Commerce Bancshares (CBSH) - Get Commerce Bancshares, Inc. Report , on the other hand, has actually been showing off some strong performance year-to-date. So far, this $4.5 billion regional bank has managed to climb 11.5% higher this year, beating out the rest of the financial sector by a pretty meaningful margin. But after that upside run, the rally in Commerce Bancshares is beginning to show some cracks - here's when to sell:
Commerce Bancshares is currently forming a double top pattern, a bearish reversal setup that looks just like it sounds. The price pattern is formed by two swing highs that peak at approximately the same level. And the sell comes when the low separating that pair of tops gets violated - for Commerce, that key breakdown level is support at $45.
Like with any of the potentially toxic trades on this list, it's critical to be reactionary with Commerce Bancshares. Technical analysis is a risk management tool, not a crystal ball, which means that increased downside risk in Commerce doesn't actually trigger until our $45 price floor gets materially violated. Until then, CBSH is merely waving the caution flag.
KKR 
You don't need to be a trading whiz to figure out what's going on in shares of $12 billion investment firm KKR (KKR) - Get KKR & Co. Inc. Report . This stock has lost 42% of its market value in the last 12 months, and the most recent chunk of that selloff has happened in a very well-defined downtrending channel. As KKR tests the top of that trading range, shareholders should be readying their fingers on the "sell" button.
The downtrend in KKR is formed by a pair of parallel trend lines that have corralled most of this stock's price action over the course of 2016. Put simply, every test of trend line resistance has given sellers their best opportunity to get out before this stock's subsequent leg lower. From here, the sell signal comes on the latest bounce off of trend line resistance, a price level that's getting tested this week.
Waiting for that bounce before clicking "sell" is a critical part of risk management for two big reasons: It's the spot where prices are the highest within the channel, and alternatively it's the spot where you'll get the first indication that the downtrend is ending. Remember, all trend lines do eventually break, but by actually waiting for the bounce to happen first, you're confirming that sellers are still in control before you unload shares of KKR.
Toronto-Dominion Bank
Last up on our list of potentially toxic trades is $81 billion Canadian financial firm Toronto-Dominion Bank (TD) - Get Toronto-Dominion Bank Report . TD Bank is another highflier that's beginning to show signs of fatigue. Following an 11% upside run in 2016, this stock is showing traders a classic reversal pattern.
TD Bank is forming a head and shoulders top, a bearish reversal setup that signals exhaustion among buyers. The head and shoulders top is formed by two swing highs that top out at approximately the same level (the shoulders), separated by a higher high (the head). The sell signal comes on a breakdown through TD Bank's neckline, which is down at $42. In short, if TD Bank fails to catch a bid at that $42 level on its next test, it's time to unload shares.
Price momentum is an extra red flag to watch in TD Bank right now. Our momentum gauge, 14-day RSI, has been making lower highs on each of the three peaks in the head and shoulders pattern. That's a bearish divergence from price that signals buyers have been quietly fading in this stock. That's another reason for investors to keep a close eye on the $42 level this summer.
Disclosure: This article is commentary by an independent contributor. At the time of publication, the author held no positions in the stocks mentioned.