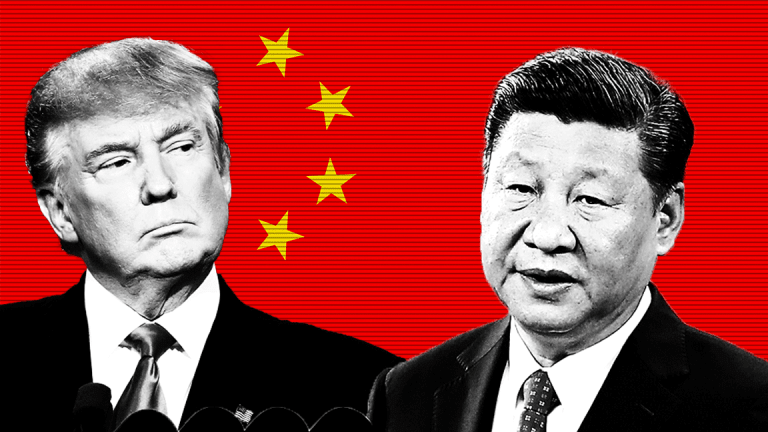 It's Just Not Smart For Investors to Ignore the Threat of a Trade War
From automakers to brewers, a trade war could seriously hamper U.S. commerce.
From automakers to brewers, a trade war could seriously hamper U.S. commerce.
Ignore a trade war at your own risk. 
Stocks tumbled Friday after President Donald Trump gave the greenlight on the imposition of about $50 billion worth of tariffs on imports from China. The Trump administration has so far justified the newest round of tariffs on the basis of intellectual property theft perpetrated by China.
Before the White House even confirmed the new set of trade hurdles, Beijing said its response would be immediate and vowed to "take necessary measure to defend our legitimate rights and interests." China also called on other countries to take action.
To think a trade war is nothing but a far-off threat to U.S. stock markets is the Dumbest Thing on Wall Street this week. To be sure, investors are acting rather complacent -- despite Friday's trade war related drubbing, stocks have remained afloat for 2018. 
"We're not starting a trade war. We've been in a trade war for 20 years," said David Nelson, chief strategist at Belpointe Asset Management. "We're now just firing salvos at the other side."
Friday wasn't the first time traders have had to decipher what exactly may come from a tit-for-tat tariff dispute with China, the second-largest economy in the world behind only the U.S. We've been at this since March, when Washington declared tariffs of 25% on steel and 10% on aluminum imports.
"This is hand to hand combat right now," Nelson said.
What followed those initial March tariffs has been a master class in igniting a global trade war. President Trump's team has expanded tariffs to more and more U.S. allies, earning harsh criticism along the way from Canada to the European Union. Canadian Prime Minister Justin Trudeau called them "insulting" and "totally unacceptable." And he was arguably the easiest on Trump's trade strategy.
TheStreet's Founder and Action Alerts PLUS Portfolio Manager Jim Cramer made a solid point Friday morning on Real Money: "There is just going to be an endless ratcheting up of the stakes because the president knows that we are being beaten in trade by the Chinese and the president doesn't like to lose," Cramer wrote.
"We don't know where the administration is going or what they're thinking on the other side," Nelson said. "China is not just an adversary on trade, they're an adversary on every level -- geopolitics, military, trade."
No matter what you think of President Trump's administration, it's simply in Trump's nature to try and win. And he's said he'll do whatever it takes to get to victory. If that means consistently upping the ante in a trade war, you can count on him doing it. His brand is shattering the norm -- so don't expect any differently in the global trade arena.
Nelson pointed out that, in the 1930s when Washington adopted a historically protectionist global view, "We probably had a surplus with just about everybody back then."
But China has come to rely on the trade relationship the U.S. has employed for the last several decades. That trade relationship has included a surplus on China's behalf that has been largely been left alone by the majority of the past presidential administrations.
"What they count on is that we will defend the status quo," Nelson said. "It wasn't that we were doing badly, but obviously they want us to defend what has been the metric for the last 20 or 30 years."
But Trump is "really trying to change that dynamic," Nelson said.
And that could come back to pummel stocks.
"The usual suspects are down. Anything to do with China -- Caterpillar Inc. (CAT) - Get Report , Boeing Co. (BA) - Get Report -- those are being the hardest hit right now," Nelson said. But he noted that the entire benchmark S&P 500 I:GSPC has become so global that any rattling the cage overseas will weigh on the index heavily.
So much so that a nasty summer correction may be in store. 
"[A trade war with China] could be profound -- a major [market] correction could certainly be possible," Minneapolis Fed chief Neel Kaskari told TheStreet's Executive Editor Brian Sozzi. 
For the headline risk that abound, investors shouldn't yet run for the hills (or the safe haven assets). Nelson said there's a chance this all works out for the better for the U.S.
"My hope is that we come to some sort of accommodation. And that's how trade usually works out," Nelson said.
"But there are risks here," Nelson said. "We may not be successful."
Read more Dumbest Thing on Wall Street columns here.