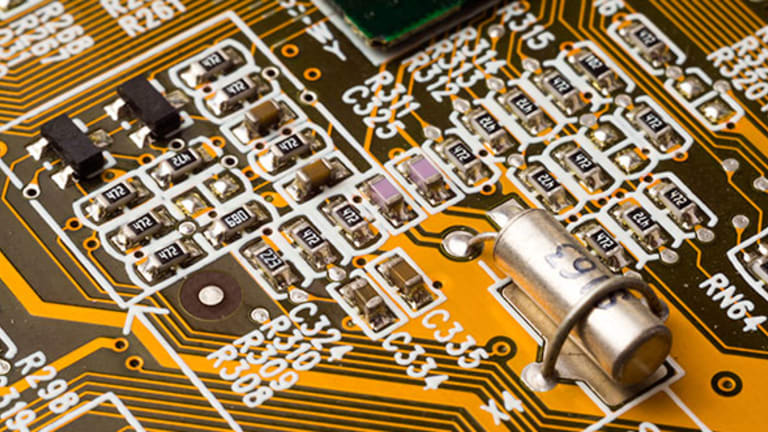 Israeli 3-D Printer Targets $70 Billion Market
Nano Dimension uses 3-D printing to create electronic circuit boards.
Nano Dimension uses 3-D printing to create electronic circuit boards.
3-D printing companies were all the rage before many of their stocks cratered over the past year.
But one Israeli 3-D printing company. Nano Dimension (NNDMY) , managed to weather the storm and become Israel's top performing technology stock in 2015.
The four-year-old company, which is based in Ness Ziona, Israel, uses 3-D printing to create electronic circuit boards.
"We're basically taking a process that can take several weeks to prototype and turning that into an in-house process that occurs within several hours," explained Amit Dror, CEO of Nano Dimension.
The company, which trades on the Tel Aviv stock exchange and the U.S. OTC market, has filed a patent application in the U.S. for its printing models and is currently in beta testing with numerous companies, according to the CEO.
"We're just at the beginning of starting to provide these beta systems to those customers. Toward the end of the year we're hoping to turn those beta customers into paying commercial customers," said Dror, who said he's going after an estimated $70 billion market.
Dror said Nano Dimension currently has no competition, although "we're definitely looking over our shoulder every day." Nano Dimension has raised more than $18 million in venture capital in the past year and a half.
Dror said the company decided against taking the risk of going to the public market through an initial public offering, opting instead to list through a reverse merger.
"We took that step and we were able to show results. It was about expanding what we were doing and then showing how we were meeting the milestones. And investors were basically rewarding us for it," he said.
Nano Dimensions recently signed an agreement with Flextronics (FLEX) - Get Report , which will manufacture its 3-D printer, known as the DragonFly2020.
Dror spoke with TheStreet's Rhonda Schaffler in New York.