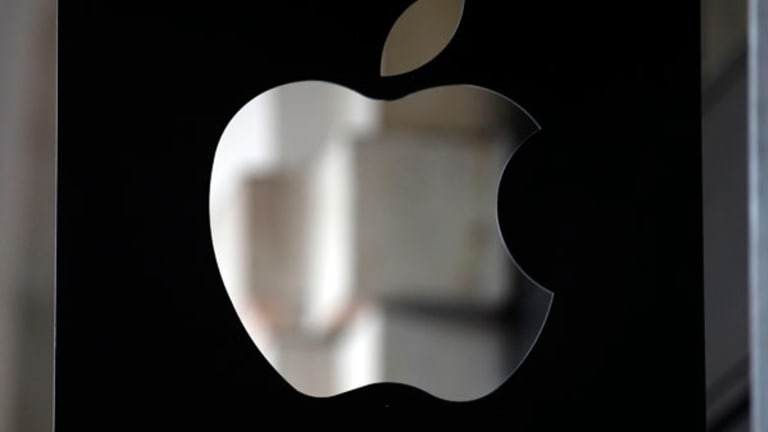 Is Your Apple Store Packed This Holiday Weekend?
<I>TheStreet</I> wants reports on crowds from the retailer most likely to succeed this holiday shopping season.
NEW YORK (TheStreet) -- Ever since I posted photos in my account of incredibly brisk sales at the Fifth Avenue/Manhattan Apple (AAPL) - Get Apple Inc. Report Store last weekend, readers -- mainly via my Twitter account -- have sent shots of similarly active outlets elsewhere.
Across the country -- from Miami to Minneapolis and from California to New England -- it's the same story: iPad minis and iPhone 5s are selling like hotcakes.
Despite the suddenly negative media attention, triggered by
irresponsible Wall Analyst coverage of AAPL
, the reported (and often documented) crowds support the recent report that
iPhone, on the back of the latest model, commands more than 50% of the U.S. smartphone market
.
Anyway, below please see two photos from this weekend -- the last before Christmas -- submitted by Twitter users. They show Apple Stores on opposite ends of the country.
If you have taken any recent pictures (or feel the urge to head out and take a few now), please do so and Tweet them to
TheStreet's
Twitter account (
), my account (
) or both. Also, feel free to include a report on what sort of traffic and sales you observed.
We'll publicize as many as we can on Twitter and possibly include them in an article this week on
TheStreet
.
Apple Store, Willowbrook Mall, N.J.
Photo courtesy of
@CraigScott31
Apple Store, Third Street Promenade, Santa Monica, Calif. (New Store, Opened Dec. 15, 2012)
Photo courtesy of
-- Written by Rocco Pendola in Santa Monica, Calif.
Rocco Pendola is
TheStreet's
Director of Social Media. Pendola's daily contributions to
TheStreet
frequently appear on
CNBC
and at various top online properties, such as
Forbes
.