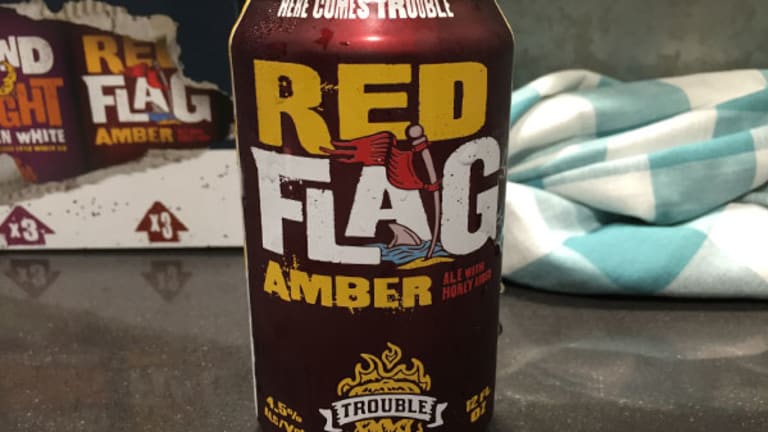 Is Walmart Looking to Dethrone Budweiser as King of Beers?
Walmart is quietly making a foray into private-label craft beer.
There is a newbie to the surging craft beer market -- and it's discount retail giant Walmart (WMT) - Get Free Report .
The world's largest retailer quietly began selling several craft varieties in its first line of private-label beer during the first quarter. The four versions -- Cat's Away IPA, After Party Pale Ale, Red Flag Amber and 'Round Midnight Belgian White -- are available in 12-packs for $13. And in California only, the company has debuted a brand called Pacific Drift.
Alcohol content is relatively high, as is normally the case with craft beers, hitting 5.8% for the IPA. The beers are available in about 2,200 Walmart stores, out of about 4,600 total U.S. stores.
None of the beers are offered on tap at local bars. They are brewed by Rochester, N.Y.-based Trouble Brewing.
Walmart now has its own craft beer line.
"We want to bring craft beer to the masses," said Walmart senior vice president of adult beverages Al Dominguez to TheStreet on Thursday. He spoke at an event at the company's culinary innovation center in its home state of Arkansas. Dominguez was quick to point out that due to alcohol laws, it's not calling the beer "private label" but rather "distinctive label" beer. Whatever it's called, all four offerings are tasty and comparable in quality to many craft beers on the market.
It's hard to argue with Walmart's decision to try to become the king of affordable craft beer.  
U.S. craft beer volumes surged 12.8% to 24.1 million barrels last year, according to the Brewers Association. Total sales of craft beer rose 16% to $22.3 billion.
The growth in craft beer followed another sluggish year for the overall beer market. Total U.S. beer volumes increased 0.2% last year, says the Brewers Association, as consumers continued to swap their Budweiser for new craft options by various upstarts, or switched to hard ciders and teas.
Walmart will launch Prosecco soon.
Walmart has sold private-label spirits for the past 10 years, with offerings now available in 39 states. The company will soon launch two types of sparkling Prosecco in about 2,200 U.S. stores.