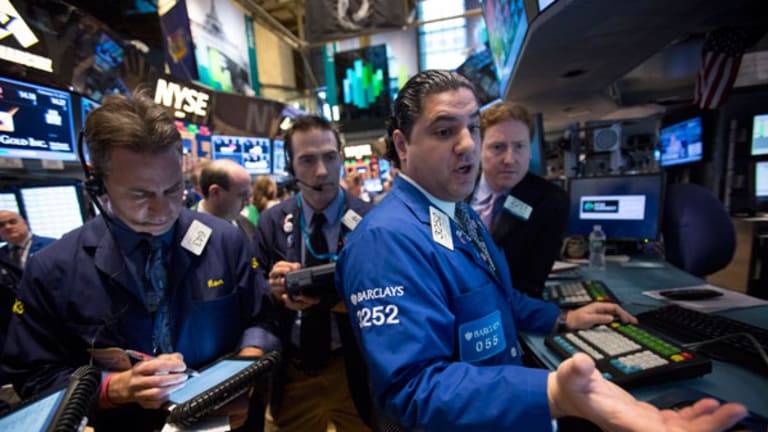 Is This Stock a Winner? TIS
Orchids Paper Products isn't exactly a household name but check out this performance.
NEW YORK (TheStreet) -- Do you get stock tips at the water cooler at work? Read Barron's on the weekends? Check on Investor's Business Daily? Listen to CNBC?
Ideas come at us from all directions. In fact, there is a barrage of ideas out there, and I have found that over time most of these ideas contradict one another. Also, sorting through all of the ideas can be a mess.
I'm a very methodical person. I like to sort through all the information and gather evidence on my own. I believe you have to sort through the ideas in a very quick manner. So let's get right to the bottom line.
I run ideas through my sifting process and I keep it as simple and easy as possible. When I hear an idea, I first look at the stock chart and then look up the performance and valuation of the stock and see where they rank against all of the other stocks.
In fact, as a professional money manager I had to invent my own system for helping me do this in a very timely manner. The whole purpose was to be quick in getting through a big field of information as quickly as I can on a daily basis. It helps me pick up any subtle changes such as new asset classes, or sectors, or stocks rising, or falling out of favor, etc.
Let me give you an example.
Several days ago, I started my day as I usually do. Before doing my daily radio show, I was going through all of the news on all of the stocks that I could possibly find.
A lot of times I see symbols that I am not familiar with, and if they are not already in my database of stocks, I add them.
On this day, I stumbled upon TIS, an unfamiliar (to me) stock symbol for a company that had just reported earnings. TIS is the symbol for
Orchids Paper Products
(TIS) - Get Orchids Paper Products Company Report
.
I had never heard
TheStreet's
Jim Cramer or hedge fund king Bill Ackman talking about this company, nor had I seen billionaire Carl Icahn bidding for the company in a proxy battle.
Here is what I did know about the stock: It falls into the miscellaneous (consumer staples) sector and its market cap is a mere $220 million, so it is a microcap stock. Microcaps are doing very well this year. In fact, they are a leading asset class in 2013.
As far as its risk profile, I placed TIS in my growth and income portfolio because it also pays a 5.1% dividend.
Data from
I did not know anything about the stock's performance or valuation, however. This is vital information in my stock assessment process.
After the market closes every day, my database gathers all the new data: closing prices, earnings estimates, historical data, etc., and it crunches the numbers using the formulas that I've embedded into that process.
A few hours later, out come the new rankings (one to 3,500) of all the asset classes, sectors and stocks that I follow. There is not a lot of movement from day to day as trends can stay in place for a long time. The current general trends in the market have been in place all year long.
During my cursory look at TIS, I could tell that its numbers were going to come out very good. Here is why:.
Let's begin with a very impressive three-year stock chart. The chart is almost always the first place I look when I hear about a new stock that I know very little about.
With a chart like this, why hadn't I already heard about this company in the mainstream media? Well, it is not exactly a glamorous company. TIS manufactures tissue paper, paper towels, bathroom tissue and paper napkins for the consumer and at-home markets. Maybe nobody whispered it to you at the water cooler but you could have found it while blowing your nose!
Performance
Let's next look at the performance of the stock for its shareholders over the years:
Data from
From a performance point of view, over the last five years TIS has delivered almost an average of 34% per year to investors. Over the last three years, it has delivered 30%; it has almost doubled the returns of the market.
Over the last 12 months, TIS is up 73 % -- I wish I would have found this stock earlier.
While relative performance and a healthy stock chart are very important, I still do not want to pay up for stocks. What about the valuation of the shares?
Data from
The company is trading at just under 16 times forward earnings, which is a discount to the overall market. There is not a whole lot of analyst coverage on the stock, but I did some research on its history and most recent quarters in order to determine a fair growth rate.
I came up with a 10% growth rate. By extrapolating current earnings over the next five years at this rate, and then applying an appropriate multiple, I come up with a $49, five-year target price.
The stock closed Wednesday at $27.75. It also offers a 5% yield, so even if the stock goes nowhere you are still going to get a pretty good dividend.
TIS passes my valuation test with an A. TIS also passed my performance test.
In fact, of the 3,511 stock in my database, TIS comes in at 75 overall. Growth and Income clients at Gunderson Capital Management are now long the stock.
Data from
I will take a group of dividend payers like this any day of the week over bonds for my income investors. In fact, I have had no exposure to a bond market that is now down more than 12% so far this year.
I am glad that I stumbled upon this stock.
This article was written by an independent contributor, separate from TheStreet's regular news coverage.