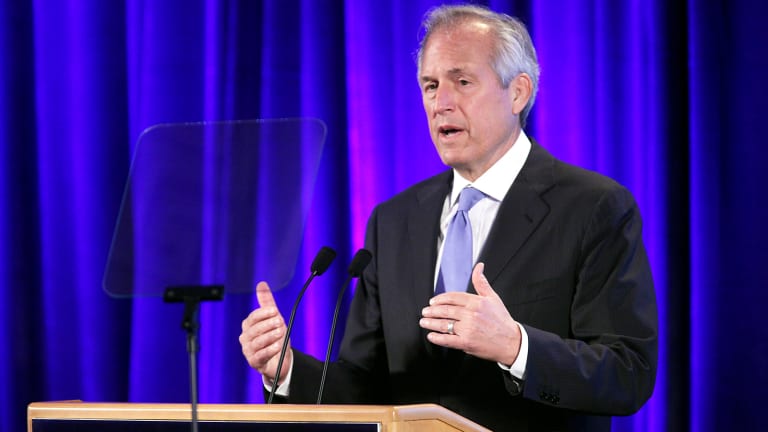 Is This Pummeled Blue-Chip Stock a Good Buy Now or Headed for More Losses?
Boeing (BA) is a blue-chip stock that has been punished in recent sessions. Does that spell opportunity or peril?
Iconic aircraft maker Boeing (BA) - Get Boeing Company Report has been punished by investors recently. Some investors might view the shares of this blue-chip company as a compelling bargain right now, but are they really? Let's take a look.
Boeing's stock is down 11.4% year to date. This is a bigger loss than those incurred by the bellwether Dow Jones Industrial Average and S&P 500, which are down 7.3% and 7.5%, respectively, so far in 2016.
A significant part of Boeing's recent losses are likely due to the broad-market selloff this year, which has been fueled by worries about China's economy and markets, falling oil prices and the ability of the U.S. economy to continue its recovery. Thus, Boeing investors should keep an eye on intelligent, forward-thinking commentary about when the rout in the U.S. markets might end.
Some recent news specifically about Boeing is cause for concern, however. Archrival Airbusthis week reported that it notched 1,036 net orders for planes in 2015. Although that was down from 1,456 in 2014, it was still far ahead of Boeing's 768 orders in 2015. In 2014, Boeing had 1,432 orders, nearly twice as many as last year.
On the positive side, Boeing delivered 762 plans last year, which was still more than Airbus' 635 deliveries. That could change if Airbus continues to trounce Boeing in new orders in coming years. Some critics have said Airbus inflates its future orders with airlines only to have some of them quietly canceled later, so investors should keep an eye on how actual deliveries shape up for these two competitors.
Boeing's coming quarterly report may not give investors much to cheer, unless the aerospace/defense giant can deliver a positive surprise. Adjusted earnings are expected to decline for the fourth quarter, which Boeing plans to report on Jan. 27. On average, analysts estimate the company will report adjusted EPS of $2.14, down from $2.31 a year earlier. The company also is expected to see revenue decline 3.8% year over year, to $23.54 billion from $24.47 billion.
Boeing currently offers an above-average forward dividend yield of 3.35%, which could draw in investors in a bleak market landscape, but the stock's valuation right now doesn't appear to make it a bargain. With a five-year price/earnings-to-growth ratio of 1.56, Boeing is more expensive than United Technologies (1.37). Boeing's price-to-earnings ratio on a trailing 12-month basis is 16, which is still slightly higher than that of the Dow Jones Industrial Average (15.3).
The verdict: We'd stay away from Boeing, at least for the time being. It appears that the stock's decline isn't over just yet. Keep an eye on the broad market and when it might recover, and look for news about long-term catalysts for the company's future growth. In the meantime, you might want to consider smaller high-tech innovators now on a growth curve.
If you're looking for exciting opportunities, we've found a small-cap tech stock that has the potential to surge 100% or more in the coming months. This is a growth story with major momentum, so it's important to learn the full details as soon as possible. The stock is trading at under $8 a share, and its long-term prospects have never been better, making it a great value. I expect this rocket could take off soon, so be sure to click here now and learn more.
This article is commentary by an independent contributor. At the time of publication, the author held no positions in the stocks mentioned.