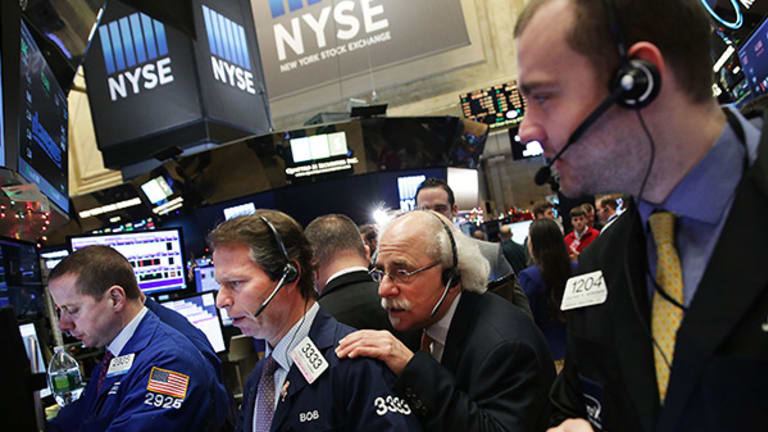 Is the Market Setting Itself up for a Correction?
As second-quarter earnings season gets underway, major indexes are trading near all-time highs. Meanwhile, revenues and earnings of many corporations are actually shrinking. What gives?
As the second quarter earnings season gets well underway, major indexes are trading near all-time highs, and are doing so even though revenues and earnings of many corporations are actually shrinking. So far, about a third of the constituents of the S&P 500 have reported earnings; of these roughly 81% have beaten analyst estimates by an average of nearly 6%. Wonderful news for investors -- or is it?
Markets are forward looking mechanisms that reward outperformance, hence the recent new highs. To be fair, since the great recession and financial crisis of 2008, corporations have done a great job at cutting costs, increasing productivity, and (generally) doubling earnings. Moreover, year after year, roughly two-thirds of the companies in the S&P 500 beat analyst earnings forecasts, allowing investors to believe that the companies are thriving and growing.
But that's not the whole story.
Over the past year-and-a-half, earnings and revenues -- in absolute terms -- have barely risen. As a matter of fact, for the current quarterly earnings season, of the companies that have reported second-quarter earnings so far, earnings have shrunk by nearly 1% compared to second-quarter 2015 earnings, and are expected to be down nearly 3% year-over-year. To make matters more concerning, if one eliminates the energy sector -- which has seen a significant and somewhat unexpected earnings rebound -- year-over-year corporate earnings growth is expected to fall by nearly 6%.
While this paints a relatively pessimistic picture, investors shouldn't despair and necessarily move their portfolios to cash. There are several bright spots to consider. First and probably most significantly, the world economy continues to be on the mend and as it does, interest rates remain very low. These low rates are making stocks, especially those that pay a dividend, attractive compared to virtually all other investments.
Second, there is a stated commitment from the European Central Bank, Bank of Japan, and several others to continue to provide markets support in form of bond buying (QE) programs and continuously adding liquidity, all the while the U.S. Federal Reserve Bank remains dovish. These conditions provide a certain floor for equities, making a prolonged, deep correction unlikely.
However, there will need to be a catalyst for markets to move higher. This could come in many forms, including some political stability and policy visibility within the U.S., a clear path forward for the U.K. after the recent Brexit referendum vote, an improvement in China's economy, etc....
In other words, there is no reason to panic or be overly pessimistic, but it is important to understand that the Market's current bet of a multiple expansion driven rally is a risky one. Smart investors are best to be disciplined and diligent in their investment selections and understand that patience is not just a virtue but a critical component to a successful investment strategy.
This article is commentary by an independent contributor. At the time of publication, the author held no positions in the stocks mentioned.