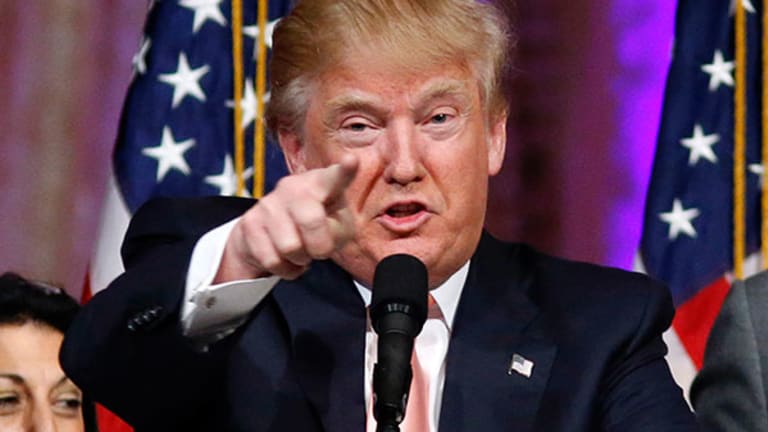 Is Television Still the Key Influencer of Voter Behavior?
Here are some informative takeaways from political ad spending in recent presidential primaries.
With so much debate about political ad spending in the presidential primaries, and specifically about the use of television advertising, it's important to remember a few key facts when making a determination about the best political advertising platforms.
First, Donald Trump's TV campaign: Trump's rise to the top of the polls, without traditional heavy TV ad spending, is still a testament to TV's influence with voters. Television has played a huge role in helping Trump build his brand. To date, Trump has received an astounding $2 billion in free media coverage, vastly dwarfing any other candidate in the field. And, he is the only candidate that is also a reality TV star. 'The Apprentice' ran in prime-time on broadcast TV from 2004 until 2015, and while the show's viewership may have peaked years ago, the last season still pulled in 7.6 million viewers each week. That's an audience any politician would crave.
Second, message matters: The Association of National Advertisers (ANA) is made up of the nation's top marketers -- they know advertising. In a one-on-one interview with AdAge on the subject of political advertising, the ANA's Dan Jaffe said, "You can't separate advertising from the product and people are seeing the product at many of the debates. If people don't like the product it's not going to sell."
The truth is Television is still the key influencer of voter behavior. Social media can't compete with TV in voter influence. Despite all the attention paid to Trump's tweets, according to a recent GfK poll, 51% of voters list TV as the most important medium in influencing them to cast a vote, almost nine times the respondents citing social media. And TV drives our persuasive political conversations as well. According to Keller Fay's voter study, Americans have an average of 5.5 political conversations per week. That same study also showed that 61% of all political conversations referenced something heard or seen on TV, while only 21% referenced online content. (When TV references are examined further, 41% reference Local TV, 28% reference National TV and 24% reference Cable.)
TV also drives voters to action. The same GfK survey found 70% of voters took some kind of action after seeing a political ad on TV, whether talking with others about the ad, going online to learn about the candidate, or liking/following a candidate on social media. And TV doesn't just capture older voters. The survey also revealed TV is the most influential medium for political advertising for both the 18-34 age group as well as for voters 35 and older.
At the end of the day, despite the rise in other media, Americans are still watching a lot of TV. According to Nielsen, Adults 18 and older are watching almost five hours of TV per day, viewing 2.5 times as much TV each week as the second most used medium, radio, and four times more than smartphone app/web usage.
If there's a lesson to be learned from the GOP presidential primaries, it's that television is still the most powerful medium in influencing voters, but also that message and "product" are keys to campaign success. Candidates who ignore the enormous influence of television, especially local broadcast TV, will do so at their peril.
This article is commentary by an independent contributor. At the time of publication, the author held TK positions in the stocks mentioned.