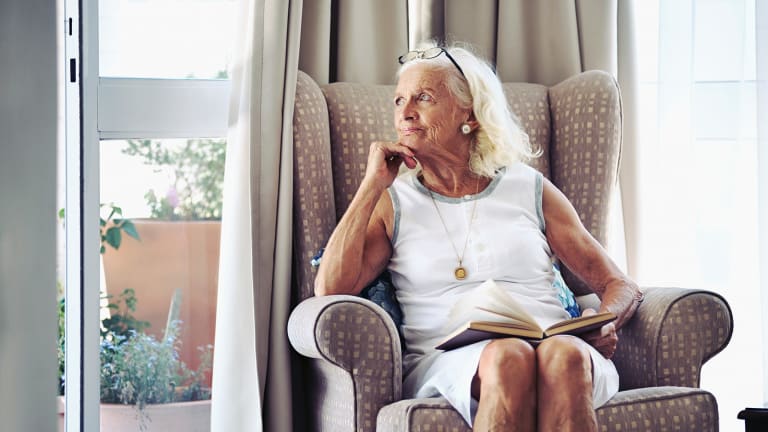 Is Retirement Overrated? You May Be Surprised By the Answer
Retirees who are financially set say no, but one academic believes otherwise. The problem may be practically inescapable: we're living too long.
NEW YORK (MainStreet) -- Is retirement overrated? That question was posed on Quora, and the successful retirees who responded enthusiastically said "no."
"No. It is under-rated," said a respondent identified as Jim Scoggins. "Retirement is about total freedom. Unless a person has no imagination, hobbies, outside interests, [or] ability to have fun."
A "retired and working on my tan" commenter going by the name of Debra King agreed.
"I'm sitting on my porch right now with an iced tea, an early fall breeze rustling the trees, and browsing on my iPad," she wrote. "Life is good. If I was still working, right now I would be ending a long weekly conference call and walking toward the bus stop to begin [an] hour long commute home. Retirement is the best."
But a dash of reality was added to the conversation by author and social psychologist Richard Steiner. "Retirement can be the best years of the rest of your lives or it can become a time of sadness and depression," he said. "It's up to you."
A few years back, John Shoven, an economist at Stanford who specializes in public finance and matters related to Social Security, pension plans and investments, flatly toldForbes retirement isn't all it's cracked up to be.
"Retirement is overrated," he said. "We like to think there's fishing on the lake and exotic travel. But most people are barely getting by during those years, and they resent the feeling of being put out to pasture."

In research begun last year, Shoven advances his thesis of retirement as an overrated notion, and for a reason well beyond simply senior emotions. We're living dramatically longer.
"To get a sense of how much life expectancy has changed in the past 50 years, look at just one statistic – the remaining life expectancy of 65-year old American men has increased by over 40% during that period," Shoven wrote in a Stanford research abstract.
He notes that the most common age of retirement is 62. Using the example of a 64-year-old husband and a 62-year-old wife, Shoven says the first death for this couple is about 16 years, according to Social Security data. The expected time until the second death is more than 27 years. The couple, or at least the surviving spouse, can "look forward to" a 27.5-year retirement with average luck, he says.
That means the couple will attempt to finance a 30-year retirement with a 40-year career.
"It won't work unless the standard of living in retirement is way below pre-retirement levels or the saving rate during the work years is so high as to be distinctly un-American," Shoven says. While Americans should certainly save more, he believes the more feasible answer is to work longer.
"By the middle of the century, Americans will probably need to be pursuing 50-year careers with an average retirement age in the range of 70 or 72," he says.
In Shoven's view, perhaps retirement is not overrated as much as outmoded. "Currently, we are on 'mission impossible,'" he concludes.
-- Hal M. Bundrick is a Certified Financial Planner and contributor to MainStreet. Follow him on Twitter: @HalMBundrick