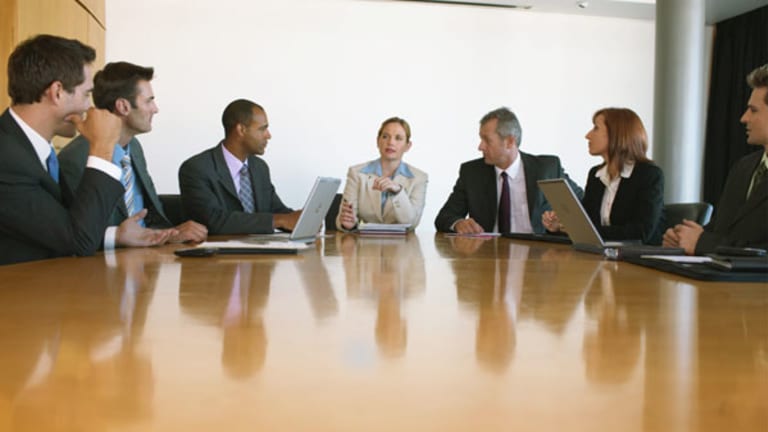 Is Larry Ellison Hell-Bent on Killing HP? - Today's Outrage
If Oracle's CEO isn't determined to destroy HP then he must be plotting a takeover on the cheap.
REDWOOD CITY, California (TheStreet) -- Either Oracle (ORCL) - Get Free Report CEO Larry Ellison is determined to destroy HP (HPQ) - Get Free Report or he's engaged in a brilliant strategy to drive down HP's stock so that he can buy it at a bargain price.
Either way, Ellison seems to relish turning the dagger in HP's back every chance he gets.
At first I thought Ellison just had it in for Leo Apotheker because the
had previously led
SAP
(SAP) - Get Free Report
, which Oracle was battling over charges of software theft that Ellison's team ultimately
The private feud theory is supported by the fact that Apotheker was brought in to replace Ellison's good friend
-- who HP dumped on the curb after an expense error that allegedly covered up an indiscretion with a female contractor. Ellison denounced HP for ditching Hurd and promptly
hired him as co-president of Oracle.
With Apotheker gone at HP, I thought the feud would end, but now Ellison has turned his vitriol against Autonomy CEO Mike Lynch, who became a target now that HP is buying his company.
Out of the blue, Oracle issued a statement last night challenging Lynch's denial that he had tried to get Oracle to buy Autonomy before turning to HP.
"Either Mr. Lynch has a very poor memory or he's lying," the
Oracle statement
proclaims.
I'm not really sure what corporate purpose this revelation by Oracle serves, but the statement led off with a clear assault on HP's share price by saying: "After HP agreed to acquire Autonomy for over $11.7 billion dollars, Oracle commented that Autonomy had been 'shopped' to Oracle as well, but Oracle wasn't interested because the price was way too high."
This is pretty high drama for the corporate world. You've got to hand it to Ellison, he's making Oracle interesting again - just not for the right reasons.
At a time when the shift to cloud-based data solutions is threatening Oracle's old-school software systems, you'd think Ellison would have little time for this kind of corporate gossip mongering.
Perhaps these shenanigans are meant to distract investors, but that doesn't seem to be working -- Oracle shares are down more than 3% this year after hitting a 10-year peak in May.
Still, the damage to HP is even more acute -- the stock is down more than 44% this year after hitting a 10-year high in April 2010.
So if Ellison is hell-bent on killing HP, he's doing a pretty good job. And if he secretly wants to buy HP, then he's well on his way to getting a bargain price.
Either way, Ellison is doing a number on HP. But is that really what Oracle shareholders hired him to do?
--Written by
in New York. For more Outrage, check out the
or follow me on Twitter
Disclosure: TheStreet's editorial policy prohibits staff editors and reporters from holding positions in any individual stocks.