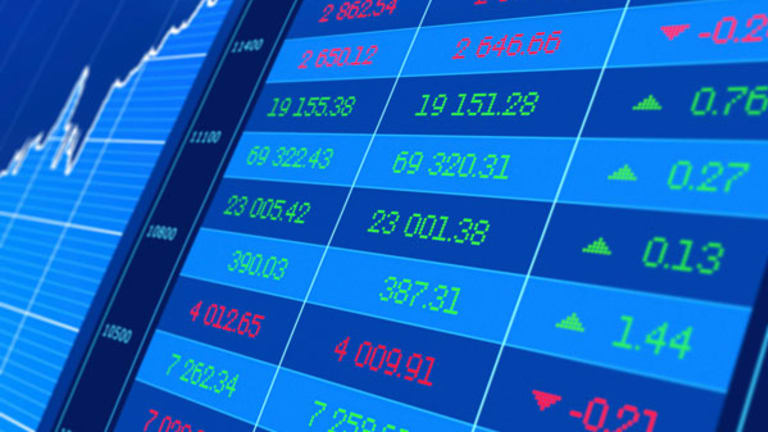 Is it Time to Push Away From the Pinnacle Foods Buffet?
With Pinnacle projected to increase earnings at a substantial rate, investors may wonder if it is time to leave the buffet line. Here are some juicy numbers to chew on.
NEW YORK (TheStreet) – With year-to-date gains of 22%, Pinnacle Foods (PF) , which owns popular brands such as Duncan Hines baking mixes and Lender's bagels, has fed its shareholders with impressive returns.
Not only has the stock outperformed the packaged-food industry's 18.4% gain, according to Morningstar, Pinnacle, which reports its third-quarter earnings Wednesday, has exceeded the 6.2% and 10.2% returns of the Dow Jones Industrial Average (DJI) and S&P 500 (SPY) , respectively. Investors still want more. And they're likely to get it.
Granted, the past six months have been tough for companies in the packaged-food industry. Weak sales volume and compressed profit margins have hurt the companies. Pinnacle has been thrown in with the rest of them, even though its margins have been stable.
The chart below, courtesy of Google Finance, shows how volatile Pinnacle's share price has been over the past six months.
What's more important to consider here, however, is that Pinnacle's shares are trading very close to where they were in May -- following a $4.2 billion buyout offer from Hillshire Brands (HSH) . The offer gave Pinnacle's stock a 13% one-day jump, but the deal has since been canceled. 
And while it is possible another buyer will emerge for Pinnacle, it's unlikely investors are solely focused on this and keeping the stock trading near its Hillshire Brands buyout level. Instead, Pinnacle's cost-reduction effort, which boosted profit margins and cash flow, without sacrificing its operations, is the more likely reason why the stock has maintained its trading level.
The shares are up almost 30% since they were recommended as a "buy" last December. And with Pinnacle still having a high price target of $37 and a median target of $35, which calls for gains of 10% and 4.1%, respectively, it's not time to push away from the table just yet.
Although the potential gains may not be breathtaking, Pinnacle's dividend yield is 2.9%, which is almost twice as much as Mondelez's (MDLZ) and four times as much as Tyson Foods's (TS)  . Those companies pay 1.6% and 0.7%, respectively.
What's more, with Pinnacle holding the top or second-ranked market position in 10 of 13 grocery categories that it competes in, the company says it has more than tripled its profits to $173 million from roughly $50 million as of the most recent quarter, compared to the same time last year. And with operating margins expanding to 14.7% from 12% over the past twelve months, profits are expected to continue.
The company has established what it calls Maximizing Value through Productivity or MVP. This program is aimed to cut costs between 3% to 4% each year. As evident by Pinnacle's jump in operating margins, the program is working. Even more impressive, Pinnacle has done this amid an environment where packaged food peers like General Mills (GIS) face persistent margin pressure.
Pinnacle's cost-reduction initiatives have helped it grow its operating cash 20% year over year, to $337 million from $280 million. To that end, it's tough to bet against the company on Wednesday -- especially in terms of profits. Pinnacle is expected to earn 42 cents a share on revenue of $620.2 million, representing year-over-year growth of 13.8% and 8.3%, respectively.
All told, the company's ability to grow its cash shows how strong the business is. Plus, it gives Pinnacle the flexibility it needs to raise the dividend and, or, initiate stock buybacks. And with Pinnacle projected to grow earnings at a double-digit rate this year and in 2015, it is still too early to leave the buffet line.
At the time of publication, the author held no position in any of the stocks mentioned.
This article represents the opinion of a contributor and not necessarily that of TheStreet or its editorial staff.