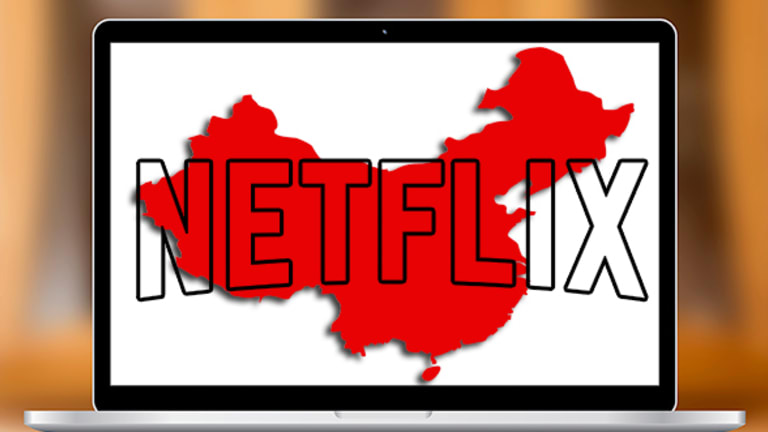 Is George Soros Right to Bet So Heavily on Netflix?
The multi-billionaire super investor this month made a big investment in Netflix, a stock now trading at a very high valuation. Does he know something you don't?
Video streaming service Netflix's  (NFLX) - Get Netflix, Inc. Report third quarter earnings report was a disappointment. The company added fewer-than-expected U.S. subscribers in the quarter, delivering 7 cents per share (against analysts' expectations of 8 cents).
But investors don't seem to be scared -- the stock has risen over 20% in the last month. In fact, the stock has seen a 148% upswing over 2015 and at $126 is within spitting distance from its all-time high of more than $130.
Renowned investor George Soros and other hedge funds have embraced the Netflix story. This month, Soros reported that he owned 317,534 Netflix shares worth $32.79 million. Investment firms Viking Global and Renaissance Technologies also grabbed fresh stakes in the company. Should you follow Soros' lead? If you're an investor with an eye on long-term wealth building, Netflix appears to be a perfect core holding.
data by
Even
Time Warner's
interest in Netflix rival
Hulu
, which is currently backed by
Twenty-First Century Fox
,
Walt Disney
 and
Comcast
, hasn't taken the wind out of its sails.
That said, Netflix is an expensive stock right now, facing very high expectations. We examine the stock's pluses and minuses, to see if Soros made the right call.
Record-Shattering Usage
An RBC Capital Markets report, which surveyed 1,000 people, suggested that 51% chose Netflix for their television and film viewing.
This usage surpassed that of rivals YouTube, owned by Alphabet, and Amazon. The latter's "Prime Video" service is prohibited by Google's "Chromecast," and Apple's "Apple TV," slowing down subscriber growth. At 40 million subscribers, Netflix is clearly the leader in the market with no sturdy competitor (Hulu with a 9-million subscriber user-base has a long way to go).
Rapid Mobile-Data Proliferation
Ericsson, in its mobility report for the year, expects videos to dominate mobile data usage, with the medium gorging 70% of total data usage for the next five years. With Netflix expected to lap up 20% of this share -- coming second only to YouTube -- the company's ready to blaze a growth trail not just in the present but also into the future.
Expanding Global Footprint
Netflix is consistently widening its reach across the globe -- today, the company boasts of immense international potential, which should pique the interest of investors with an investment methodology that's geared for long-term wealth building.
At present, only a third of the company's subscriber base is from outside North America. The Netflix model is largely adaptable to different geographies -- ready for collaboration with any global market that possesses a robust bandwidth and an internet-usage culture. Netflix could therefore reap the first-mover's advantage by using its brand and ease of accessibility to become a global phenomenon. The company is aware of the possibility at hand, and is tapping into many such markets at the moment.
Currently, in Australia alone, 2.5 milion of the 3.2 million who availed streaming services in the first half of 2015 were using Netflix, according to an Australian Communications and Media Authority report.
Next, Netflix has set its sights on Asian markets. After already setting up shop in Japan a couple of months back, Netflix is now focusing on entering South Korea, Singapore, Hong Kong and Taiwan in early 2016 and following through with India and China.
China is a particularly hot target for many American players and Netflix is no exception -- bear in mind, a struggling stock market may not impact a company such as Netflix. China will probably zoom ahead of North America in mobile data usage within the next five years -- meaning an insatiable appetite for video content.
Constant High-Profile Investor Interest
At a forward price-to-earnings ratio of 476.31, Netflix sports a very high valuation. So, is George Soros right to place such a large bet on the company? Should you bite, too?
Well, keep in mind that Netflix has always had the reputation of an expensive valuation and it eventually delivered on expectations. What's more, history has shown that it's unwise to bet against Soros, who's worth $27.3 billion, and not because he makes bad bets. The recent Netflix stakes of other big investment firms only confirm his judgment.
Netflix is a fast-moving, dynamic company with tremendous possibility, as the company keeps making inroads into vibrant new markets and the demand for its services continues to rise. You should follow Soros' lead on this stock, which makes a great holding for any long-term retirement portfolio.
Speaking of the long haul, are you worried that you'll run out of money in retirement? To make sure you're making the right investment moves, and to avoid all-too-common investment mistakes, download a copy of our new free report: Your Ultimate Retirement Guide.
This article is commentary by an independent contributor. At the time of publication, the author held no positions in the stocks mentioned.