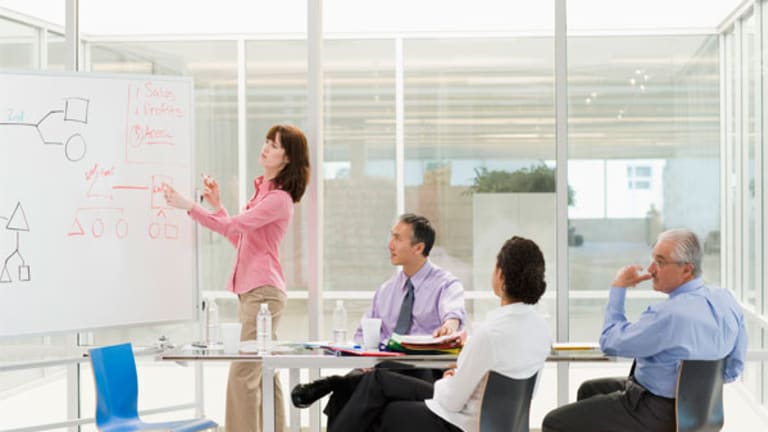 Is Facebook Lying About 900 Million Users?
In the end, the question proves pointless.
NEW YORK (TheStreet) -- I am ceaselessly amazed to witness the level of desperation among some investors when they want nothing more at that particular moment than to be right -- regardless of how ridiculous the claim may be. When it comes to certain companies, I'm realizing that investors these days care very little about exposing their increased levels of emotional attachment. At one point this was a cardinal sin on Wall Street.
However today there is a new breed of investor who wears tickers as badges of honor. In the process, these folks have allowed feelings to cloud their judgment by presenting arguments that not only suggest they are wrong, but demonstrate their commitment toward excluding logic from the discussion.
regarding social media giant
Facebook
(FB) - Get Meta Platforms Inc. Class A Report
and investors' appetite for revenge stirred a bit of controversy regarding the company's credibility -- specifically questioning the authenticity of its 900 million users.
However, it seems that these are the same people that failed to raise these questions prior to the IPO. Now
, somehow it is time for due diligence. A reader named "Walrus007" offered this:
I seriously doubt 900 million "people" are using face book. It just doesn't pass the common sense test. I wish the media would stop spreading and ignoring this deception. I repeatedly see blogs from people claiming multiple FB accounts, often up to 50. There are 7B people on earth. For starters, FB is banned or unavailable in many countries including giants like China. I have been to 21 countries and I can tell you that in many countries huge percentages of people are just not on the net at all, and a huge percentage of the world has little or no money to funnel into FB pockets anyway.
I do not believe FB has 900m customers. I also believe they are close to market saturation with all kinds of competitors snapping at their heels. FB will morph into yet another tool for big business to sell you stuff, if it hasn't happened already.
First it's hard to not agree with Walrus007 to some extent because Facebook has
in SEC documents released prior to its IPO that its user base numbers hold an estimated 5% to 6% of false or duplicate accounts. How accurate that figure is remains to be seen. However, all it means is that instead of 900 million active users, it may (only) have 845 million to 855 million that are real.
Let's assume a more bearish number of 15% unqualified accounts exist, that means the company has (only) 765 million in active users. Is that really that much of a difference?
We could reasonably ask, is Facebook doing enough and does it have sufficient information to report only the accounts that it knows to be legitimate, such as 845 million as opposed to 900 million?
To fully understand how Facebook addresses these concerns one only needs to attempt to create an account of their own -- an exercise which I undertook for the first time recently. What I've noticed is that during the signup process, the company first takes you to what it calls a
statement of rights and responsibilities
where it states that
"Facebook users provide their real names and information, and we need your help to keep it that way"
-- information that includes age requirements (13), agreeing not to create duplicate accounts, and not being a convicted sex offender.
To me that suggests that the company understands the sensitive nature of the service that it provides and is not taking its reach lightly. However, this does not often prohibit dishonest people from doing dishonest things.
Furthermore, the magnitude of a network of 900 million people can be a bit overwhelming even for Facebook to police effectively -- a reality that the company understands. For this reason, it continues to rely on a policy where users are encouraged to "police themselves" in a manner of reporting "timelines" suspicious of being fake or pretending to be someone that they are not. However, I don't see such self-policing of users ever having the level of impact that it should.
This leads to the question of whose responsibility is it and why is Facebook boasting about having 900 million people when it can possibly know that over 100 million of them are fake? This is the most compelling question, because although the company has resisted reporting how many accounts it has suspended in any quarter and in any calendar year, it knows exactly what that figure is and should be able to articulate whether or not its policies are effective.
Bottom Line
The bottom line is this, strictly from the standpoint of suspicions that the company has grossly misrepresented what is in the 900 million, I don't think readers such as "Walrus007" have a legitimate case. The biggest criticism that Facebook receives on Wall Street is its perceived inability to monetize its user base. So to me that means the company is only hurting itself if it is erroneously allowing unqualified users or if it is not truly representing what the 900 million means.
The fact of the matter is, Facebook gains nothing by "inflating" its user base. Any number higher than what is factual only adds increased pressure on the company -- one that is already dealing with credibility issues surrounding its business model and its perceived inability to monetize its user base.
So, to complainers who say the company is lying about having 900 million free accounts, I would say, be willing to consider the truth that you have too much time on your hands.
This article is commentary by an independent contributor, separate from TheStreet's regular news coverage.
At the time of publication, the author was long FB and held no positions in any of the stocks mentioned, although positions may change at any time.