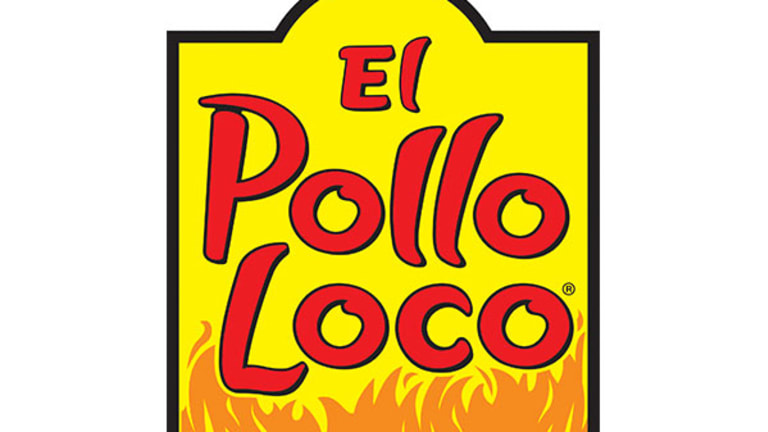 Is El Pollo Loco Overrated or Should Chipotle Watch Its Mirrors?
Is the recent rise in El Pollo Loco's stock justified, or is this crazy chicken going nowhere fast?
NEW YORK (TheStreet) -- Since El Pollo Loco's (LOCO) - Get El Pollo Loco Holdings Inc Reportinitial public offering from last Friday, the company's stock added over $15 to its value and shares are currently at $35.65 in midday trading. The company's staggering rise resulted in many analysts comparing this quick-service restaurants chain to Chipotle Mexican Grill (CMG) - Get Chipotle Mexican Grill, Inc. Report, which has also performed well in the stock market and has increased by 14.5% in the past month to $678.02 per share. But is El Pollo Loco anything like Chipotle? Let's take a closer at these two companies and compare several key factors:
Growth in Sales
El Pollo Loco's revenue reached $81.4 million in the first quarter of 2014. This represents a 5.7% gain compared to the same quarter last year. In comparison, during the second quarter, Chipotle's revenue grew by 28%, year over year.
READ MORE:Warren Buffett's 25 Favorite Stocks
Profit Margins
During the first quarter, El Pollo Loco's net income was $5.47 million, which represents a 6.7% profitability.
In comparison, Chipotle's net profitability was 10.5% in the past quarter. So Chipotle is outperforming El Pollo LoCo in terms of growth in sales and profit margins.
Debt
The debt burden El Pollo Loco has is very high as its debt-to-equity ratio is 5.3. Chipotle has no debt on its balance sheet. This means, El Pollo Loco's financial risk is much greater and the company allocates a chunk of its profits towards paying its interest payments.
READ MORE: Here's What It Looks Like Inside Tesla's Massive Factory
Valuation
Due to Chipotle's higher growth in sales, no debt and sizable profit margins, the company's valuation is higher than El Pollo Loco.
Currently, Chipotle's enterprise value to EBITDA ratio is 29.10 and its enterprise value to revenue is 5.55.
El Pollo LoCo's EV/EBITDA is 20.62 and its EV/revenue is only 3.53.
So for now Chipotle's current stock price is still higher than El Pollo Loco's. But if El Pollo Loco's stock continues to rise at this pace, the gap between the two will shrink. Considering Chipotle's strong performance and low financial risk, the company should remain at a much higher value than El Pollo Loco. 
READ MORE:10 Questions to Ask Before You Buy a Stock
Therefore, El Pollo Loco's staggering rise in the stock market might not last long considering the company's performance compared to its peer.
At the time of publication the author held no positions in any of the stocks mentioned.
This article represents the opinion of a contributor and not necessarily that of TheStreet or its editorial staff.