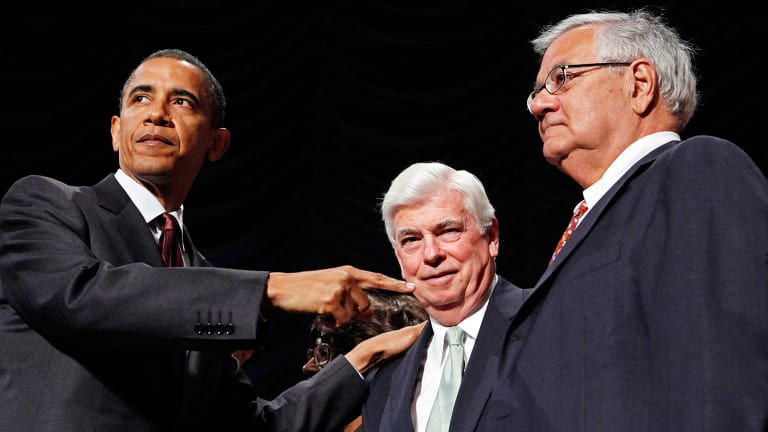 Is Dodd-Frank Really Killing Community Banks?
Dodd-Frank has tried to address the "too big to fail" issue, but are small banks collateral damage? The amount of actual impact still remains debatable.
With Republicans claiming that bank regulations have forced many community banks to close and politicians on both sides of the aisle calling for different regulations, it's worth examining how Dodd-Frank actually affects small banks. 
The 2008 financial crisis precipitated the loss of the public's confidence in the banking industry. Post-crisis, banks did little to restore that lost trust. Owing to the number of bank bailouts during the global financial meltdown, it became evident that big banks carried huge associated systemic risks in case of their failure. Such huge bailouts not only came with an individual problem of "too big to fail," but also raised serious concerns of moral hazard.
However, the government took various steps to control the way big and small banks functioned in order to ensure that the history of bank bailouts is not repeated.
About Dodd-Frank Law

One of the controversial banking regulations introduced under the Obama administration was championed by U.S. Representatives Barney Frank (D., Mass.) and Chris Dodd (D., Conn., retired) in 2010 and came to be know as the Dodd-Frank Wall Street Reform and Consumer Protection Act. The Act gave regulators the power to control the risky financial activities of large banks and address the "too big to fail" (TBTF) issue.
Dodd-Frank has not only been criticized for its length but also for its complicated rules, with many yet to be completed. According to the Dodd-Frank Progress Report 2015 by Davis Polk & Wardwell LLP, as of September 30, 2015, 271 rule-making deadlines have passed, 33 of which have no rules at this point. 
Of the 390 rules, 249 have been finalized. According to the Wall Street Journal, rules related to derivative and mortgage reforms remain the most delayed rules, yet to be finalized.
Dodd- Frank has tried to address the issue of TBTF by increasing the cost for both big and small banks, but the amount of actual impact on community banks still remains debatable. 
Despite holdings of less than $10 billion in assets, community banks play a vital role in the U.S. economy. But many debate that the Dodd-Frank law may have created cost issues for the small banks that could lower their profit margins affect their earnings.
What Are Community Banks?
The FDIC Community Banking Study (2012) did not confine the definition of community banks to size; it also gave importance to the characteristics that gives them a unique identity. Community banks usually provide traditional banking services to local communities. By getting local deposits and making loans to local business, the relationship between a community bank and the local communities is given much importance.
Community banks can closely monitor the creditworthiness of borrowers through establishing personal relationships. According to Hein, Koch and MacDonald, they are often termed as "relationship" bankers. Since community banks thrive in local communities and there is a level of trust involved, they tend to have a large knowledge of the credit decisions of their local customers.
A Harvard University study released in February 2015 found that they provide 77% of agricultural loans and 50% of small business loans. The study found that small banks lost 6% of their share of industry assets from 2006 to mid-2010 and 12% since the passage of Dodd-Frank, i.e. July 2010.
Decline in Number of Community Banks
Even though community banks' earnings saw a rise of 12% to $5.3 billion in the second quarter of 2015, according to Federal Deposit Insurance Corporation FDIC, their number seem to be on the decline. With one community bank or credit union disappearing on an average each day, some medium and small businesses are finding it difficult to get loans. Today there are 1,524 fewer banks with assets under $1 billion than in June 2010 (before the Dodd-Frank regulations were signed into law); there were about 7,500 in 2010. (For those following along, that's a decrease of closer to 20%, not 40%, as Florida Senator and Republican Presidential candidate Marco Rubio has claimed.)
Consumers are also facing the repercussions of the law due to reduced products and service offerings by the small banks. According to the Mercatus Center survey, 64% of small banks considered making changes to the "nature, mix, and volume of mortgage products and services" they offered, due to the new regulations of Dodd-Frank.
Compliance of Regulations is Costly
The 2300-page law is most likely an additional burden on community banks, which played little role in the financial crisis of 2008. Compliance costs for Dodd-Frank are expensive and likely reduce the number of small banks. As regulation and compliance costs get heavy for small banks, selling or consolidation are attractive exit strategies for them. 
According to a survey of 200 small banks by Mercatus across 41 states, around 85% saw an increase in compliance cost by more than 5% since the Dodd-Frank law. The principal findings of the study showed that more than a quarter of these small banks would hire additional compliance personnel in the next 12 months.
Other Factors
However, many argue that Dodd-Frank may have nothing to do with the falling number of community banks. According to theWall Street Journal, Camden Fine, president of the Independent Community Bankers of America, which represents thousands of small banks, believes that Dodd-Frank is getting blamed unnecessarily for any "regulatory ill that's been foisted onto community banks." 
Since larger factors like Basel III (international regulations), low interest rates by the Fed and growing use of technology also play a role in the declining number of community banks,  it is difficult to fathom as to how much of this decline is attributed to the implementation of the Dodd-Frank Law.
However, unlike big banks, community banks lack a huge capital and deposit base and any diversion of resources from customer service to strict regulatory compliance may further threaten the their survival.
This article is commentary by an independent contributor. At the time of publication, the author held no positions in the stocks mentioned.