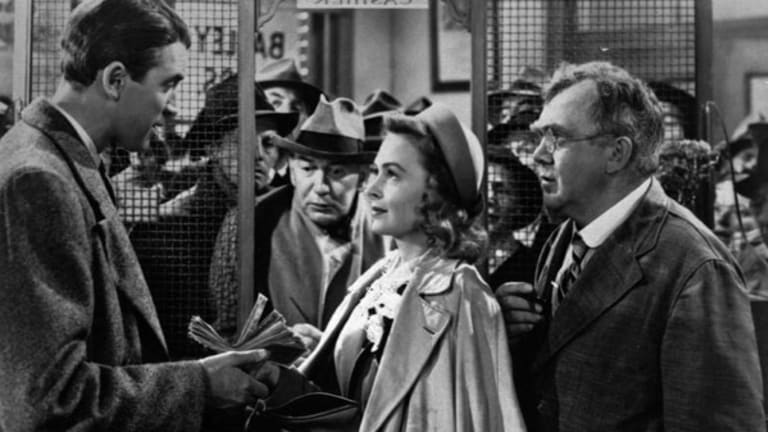 Is Cyprus the Subprime of the Euro Crisis?
Experts say Cyprus banking crisis won't not hurt U.S. banks. Sure. Right.
Updated from 9:17 a.m. to include the following breaking news on Italy.
This Just In: This piece warned about this happening this morning: Italian banks are losing deposits above 100,000 euros and some say that the Cyprus plan should be a template.
NEW YORK (
) -- Cyprus is not one of the so-called PIIGS -- Portugal, Italy, Ireland, Greece and Spain -- that the world worried about during the European debt crisis. The tiny island nation was too small to be considered an issue. I say that Cyprus can become the straw that breaks the Camel's back.
Overnight we learned that it appears that the European Union with possible help from the International Monetary Fund will provide the $10 billion in financing that's needed to shore up the Cypriot banking system. To get the money Cyprus has to raise 5.8 billion euros.
Also see: 7 Things You Should Be Doing to Live to 100
This morning as I sort though the news stories on this subject it appears that the EU is encouraging Cyprus to set up a Good Bank/Bad Bank solution to raise the cash needed. The process will eventually fold Laiki Bank the island's second largest, into the Bank of Cyprus, the largest. While doing this, deposits of 100,000 euros and smaller will be guaranteed by the EU. Then, the uninsured deposits above 100,000 euros would become part of the source of the 5.8 billion euros with a haircut reported to be 30% maybe 40%.
According to Reuters Cypriot banks hold 68 billion euros in deposits and $38 billion are in accounts in excess of $100,000.
To me, the overnight positive reaction in the global stock markets is quite surprising given the hit that depositors in Cyprus will take. Could similar Good Bank/Bad Bank ideas spread to other countries? Is this type of crisis similar to the subprime situation in the U.S. that eventually froze our banking system?
Fed Chief Bernanke chimed in on Cyprus issue recently saying that Cyprus poses 'no major risk' to U.S. banks or the economy. Change the word Cyprus to subprime and that's what Bernanke said in 2007?
Also see: Tax Audit Horror Stories: What To Do When The Unthinkable Strikes
In my opinion there could be significant fallout around the world as citizens in every country will have a worry that the seizure of assets might be 'necessary' before the "great credit crunch" comes to an end.
According to the FDIC Quarterly Banking Profile for the 2012 fourth quarter, there are $7.1 trillion in insured deposits in the U.S. banking system versus a total of $9.4 trillion in total domestic deposits. It the
U.S. Treasury
decided to seize 40% of the $2.3 trillion excess they would raise $920 billion. My advice, make sure you have less than $250,000 in any one bank, just in case.
I see the 'Cyprus solution' putting concrete in the can that keeps getting kicked down the road. Even a minor run on the banks could make a can full of concrete impossible to kick.
I still worry about exposures to notional amounts of derivatives, which ended 2012 at $224.1 trillion down 2.3% sequentially as shown in the FDIC Quarterly Banking Profile. Exposure to derivatives is up 34.9% since the end of 2007.
Is there a 'London Whale' lurking off the coast of Cyprus?
We will soon observe how Cypriots react to this bailout in the streets of Nicosia. If you take c-y-p off the word, you'll see what that spells!
>>>>Also see: Program Matches Retirees With Nonprofits
On March 11, I wrote,
Downgrading Two of Four 'Too Big to Fail' Banks
and I bet that these huge money center banks have tentacles in the Cypriot banking system. Today only Citigroup (C) remains buy-rated, with the other three rated hold.
Bank of America
(BAC) - Get Free Report
($12.56): Has a hold rating and traded to a multi-year high of $12.94 on March 19. The stock has a fair value at $13.12 and one-year price target at $12.85, which indicates limited upside. My semiannual value level is $9.01 with monthly and weekly pivots at $11.54 and $12.39 and annual risky level at $17.07.
Citigroup
(C) - Get Free Report
($45.23): Has a buy rating and traded to a multi-year high of $47.92 on March 11. The stock has a fair value at $65.17 and one-year price target at $48.25. My annual value level is $33.19 with monthly and weekly pivots at $45.30 and $45.72 and quarterly risky level at $56.11.
JP Morgan Chase
(JPM) - Get Free Report
($48.78): Has a hold rating and traded to a multi-year high of $51 on March 14. This lofty level put JPM back to levels not seen since setting a high of $53.25 pre-crisis in May 2007. The stock well is above its fair value at $42.33 and tested its one-year price target at $50.52. My annual value levels are $44.04 and $42.87 with semiannual and monthly pivots at $46.84 and $49.88 and weekly risky level at $50.83.
Wells Fargo
(WFC) - Get Free Report
($37.20): Has a hold rating and traded to a multi-year high of $38.20 on March 15. The stock is well above its fair value at $34.03 and nearly tested its one-year price target at $38.48. My annual value levels are $34.17 and $32.82 with monthly and weekly pivots at $35.06 and $37.19.
At the time of publication the author held no positions in any of the stocks mentioned.
This article is commentary by an independent contributor, separate from TheStreet's regular news coverage.
Richard Suttmeier has an engineering degree from Georgia Tech and a master of science from Brooklyn Poly. He began his career in the financial services industry in 1972 trading U.S. Treasury securities in the primary dealer community. In 1981 he formed the Government Bond Department at LF Rothschild and helped establish that firm as a primary dealer in 1986. Richard began writing market research in 1984 and held positions as market strategist at firms such as Smith Barney, William R Hough, Joseph Stevens, and Rightside Advisors. He joined
in 2008 producing newsletters covering the U.S. capital markets, and a universe of more than 7,000 stocks. Richard employs
a "buy and trade" investment strategy
and can be reached at
.