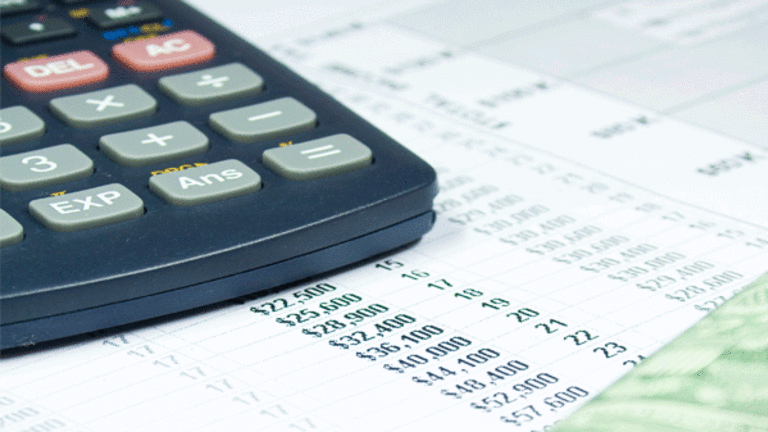 Is China the World's Ticking Time Bomb?
China's possible slowing 2014 GDP growth raises worrisome thoughts of an economic domino effect.
NEW YORK (TheStreet) -- China has been a major driver of the world economy for years, but now the dragon may have become a global time bomb.
For many years, Americans have been watching China's extraordinary GDP expansion.
During the first year of the financial crisis, 2008, China's GDP growth slowed to 9.6% from 14.2% in 2007. Here in America, GDP actually contracted by 0.03% in 2008.
With expectations that China's 2013 GDP expanded by only 7.5%, investors are concerned about the global impact of the slowdown -- particularly if 2014 turns out to be worse. The Shanghai Composite Index declined 6.7% during 2013. With other economies counting on China as a consumer of their manufactured goods and raw materials, the thought of an economic "domino effect" is worrisome.
Read: In Global Warming Debate, Insurers Play It Cool
During the week ending on Friday, we saw how the economic slowdown in China is now becoming as frightening for the Europeans as it is for the Chinese. On Jan. 6, we learned that the HSBC China Services Business Activity Index fell to 50.9 in December from November's 52.5. The HSBC Composite Output Index declined to 51.2 in December from November's 52.3.
On Thursday, share prices for European mining stocks fell after it was disclosed that China's National Bureau of Statistics reported that the "official" manufacturing PMI fell to 51.0 in December from November's 51.4. Economists were expecting a less-significant drop to 51.2. The HSBC China Manufacturing PMI declined to 50.5 from November's 50.8, consistent with economists' expectations. A reading below 50 indicates contraction.
Last week also brought us a report from economist Dominic Wilson at Goldman Sachs. Wilson explained that there are still significant risks from the buildup of credit imbalances in China, which had been discussed in a July 31 Goldman report, "The China credit conundrum: Risks, paths and implications." Nominal credit growth in China still exceeds nominal GDP growth. Although the difference between the two is expected to decline in 2014, nominal GDP growth is not expected to exceed nominal credit growth, as would be necessary to stop debt-to-GDP ratios from climbing higher. China's big challenge is to maintain the pace of economic growth, while deflating the nation's credit bubble.
The consequences for the global economy which would result from an economic slump in China would first be felt in Australia, which counts on China as its most significant export customer.
George Soros recently warned that the most significant economic uncertainty facing the world today is the future direction of China: "The growth model responsible for its rapid rise has run out of steam."
On Jan. 7, the HSBC Emerging Markets Index was released, indicating a decline in December to 51.6 from November's 52.1. The report's commentary, written by HSBC Chief Global Economist Stephen King, began with the observation that not only are emerging market economies expanding at a slower rate than what was experienced before the financial crisis, the rate of expansion has not even approached that of the late-2009 through early 2010 post-crisis bounce. King provided insight as to what has been slowing China's economy:
In some cases, weakness is partly policy-induced. China's earlier attempt to switch from export-led growth pre-crisis to domestic demand-led growth post-crisis led to excessive credit growth, too much wasteful infrastructure investment and an overheating property market: releasing some of the pressure out of this system has inevitably led to more modest rates of growth.
If China's economy slows below its targeted rate of growth, the nation's trading partners will feel the pain -- perhaps more so than China.
Read: Apple's Watershed Day, Years in the Making
The Eurozone's annual GDP for 2013 is expected to indicate 0.4% contraction. During 2013, the Eurozone's GDP is expected to expand by only 1.1%. Will China's ongoing slowdown in 2014 erase the Eurozone's anticipated 1.1% rate of expansion? Stay tuned.
Closer to home, will China's problems be a negative factor for U.S. growth, particularly as Federal Reserve quantitative easing comes to an end? China is the U.S.'s second largest trading partner and a major destination for our exports, with more than $100 million going to the country, and so weaker demand by the dragon could prove to be a significant drag on the U.S. economy as we move into 2014. In coming days, I will be keeping a close eye on the Shanghai Composite and China to see if the dragon's ticking time bomb might become a more significant danger for U.S. equity markets.

This article represents the opinion of a contributor and not necessarily that of TheStreet or its editorial staff.
John Nyaradi is Publisher of Wall Street Sector Selector, a financial media site focused on news, analysis, and information about Exchange Traded Funds (ETFs) and global financial and economic developments. John's investment articles have appeared in many online publications and he is a frequent guest on numerous financial media outlets. His book, Super Sectors, is published by John Wiley and Sons and included among the "Year's Top Investment Books" in the 2011 Stock Trader's Almanac.