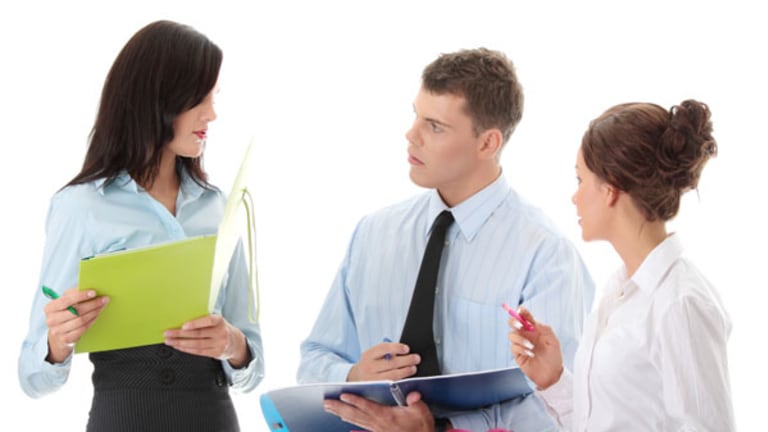 Is Apple Victory Really a Microsoft Win?
The headlines say nothing about the challenges still facing Microsoft.
NEW YORK (TheStreet) -- In the wake of the Apple (AAPL) -Samsung verdict, a conventional wisdom solidified almost immediately: Microsoft (MSFT) stood out as a winner.
The thinking -- so simple and easy it should give pause -- held that Windows smartphones -- unlike
Google's
(GOOG)
Android products -- are different than the iPhone, so will succeed.
Forbes
and many others went with the knee-jerk: "In The Apple vs. Samsung Decision, The Real Winner Is Microsoft's Windows Phone."
There are two problems with the media's dearly held line of thought here. For one, Windows phones still have to be good -- and they aren't yet. Granted, they've garnered decent reviews here and there, but they haven't resonated with the public.
Will the
Nokia
(NOK)
smartphones with Windows 8, expected soon, do the trick? That question is a big variable, far bigger than headlines like "Windows Wins!" allow.
Moreover, this suit could cast a pall on the whole smartphone business, with lawsuits raising the cost of doing business and turning companies fearful of innovation.
The
New York Times
did well to air this thought in an article titled: "Apple Case Muddies the Future of Innovations."
They even quoted a leading Microsoft Windows phone designed in this regard:
Bill Flora, creative director at a design firm in Seattle called Tectonic, acknowledged both positive and negative feelings about the verdict. On the one hand, it could force mobile companies to focus more on design rather than simply acting as copycats, said Mr. Flora, a former Microsoft designer who played a central role in creating the look of its Windows Phone software.
But he said the decision could also create a "minefield" for product designers, in which they are constantly second-guessing whether functions will step on someone else's patents.
Might Microsoft win? Possibly. But they also might fall victim to a minefield or two.
At the time of publication, the author had no positions in any of the stocks mentioned in this column.
This article is commentary by an independent contributor, separate from TheStreet's regular news coverage.
Marek Fuchs was a stockbroker for Shearson Lehman Brothers and a money manager before becoming a journalist who wrote The New York Times' "County Lines" column for six years. He also did back-up beat coverage of The New York Knicks for the paper's Sports section for two seasons and covered other professional and collegiate sports. He has contributed frequently to many of the Times' other sections, including National, Metro, Escapes, Style, Real Estate, Arts & Leisure, Travel, Money & Business, Circuits and the Op-Ed Page.
For his "Business Press Maven" column on how business and finance are covered by the media, Fuchs was named best business journalist critic in the nation by the Talking Biz website at The University of North Carolina School of Journalism and Mass Communication. Fuchs is a frequent speaker on the business media, in venues ranging from National Public Radio to the annual conference of the Society of American Business Editors and Writers.
Fuchs appreciates your feedback;
to send him an email.