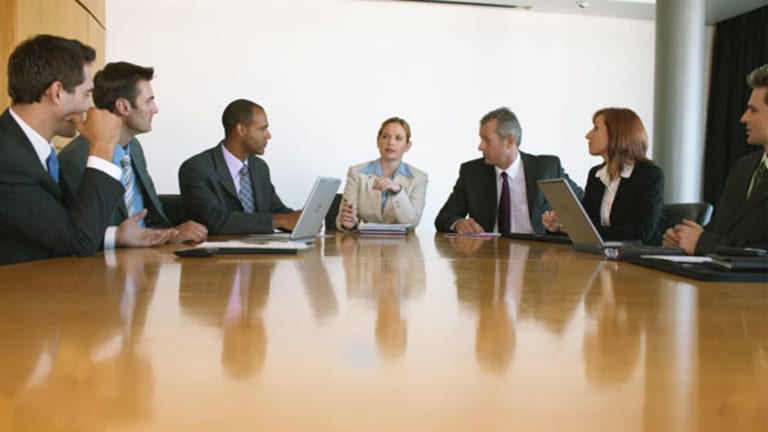 Is 2-Year Federal Pay Freeze a Good Idea?
President Barack Obama proposes a two-year pay freeze for federal employees in an effort to reduce the deficit.
NEW YORK (
) -- President Barack Obama proposed a two-year pay freeze for federal employees Monday in an effort to reduce the deficit facing the U.S.
"The hard truth is that getting this deficit under control is going to require some broad sacrifice, and that sacrifice must be shared by the employees of the federal government," President Obama said.
The Obama administration said Monday it intends to freeze pay for all civilian federal workers, including Department of Defense employees.
The salary freeze will not apply to military personnel but to all civilian employees on the federal payroll roster.
Congress must first approve the proposal for it to take effect.
Vote: Should Congress approve a 2-year pay freeze for federal workers?
"Just as families and businesses around the nations are tightening their belts in this economy, so must the government," said White House spokesman Dan Pfeiffer.
The pay freeze should result in savings of upwards of $5 billion in federal spending over the proposed two-year period, $28 billion over the next five years, and more than $60 billion over 10 years, according to estimates by Jeffrey Zients, deputy director of the Office for Management and Budget.
Five billion dollars is a mere slice of the $1.3 trillion budget deficit, but the message the pay freeze sends to Americans could signal the White House is responding to criticism from Republicans accusing the president and the Democratic party of overspending, including an $814 billion stimulus package and healthcare reform.
Obama has countered that the deficit was largely left over from the policies of President George W. Bush, who led the U.S. into two largely-unpaid-for wars and instituted unbudgeted 10-year tax cuts.
"We're going to have to budge on some deeply held positions and compromise for the good of the country," the president said.
Zients said the timing of the announcement was "consistent with the actions we have already made" to help stabilize the federal budget.
House Minority Whip Eric Cantor told
Politico
he is "pleased that President Obama is ready to join our efforts."
Cantor promoted a similar federal pay freeze earlier this year under what he called the YouCut program, an online initiative looking to gauge public opinion on budget cuts.
The Obama administration had, at the time, been considering a 1.4% cost-of-living adjustment for federal employees.
"I am encouraged by President Obama's proposal to freeze non-military federal pay for the next two years. This past May, House Republicans, prompted by YouCut voters, offered the very same spending-cut proposal on the floor of the House," Cantor said.
When President Obama took office he set a pay freeze for senior White House officials, and has alluded to the possibility of extending the measure to all political appointees in the U.S. government.
"This was a decision that was not made lightly," the White House said. "This freeze is not to punish federal workers or to disrespect the work that they do. It is the first of many actions we will take in the upcoming budget to put our nation on sound fiscal footing -- which will ask for some sacrifice from us all."
We'd like to know what you think about Obama's proposed pay freeze. Take our poll and see what readers of
TheStreet
think.
-- Written by Miriam Marcus Reimer in New York.
>To contact the writer of this article, click here:
Miriam Reimer
.
>To follow the writer on Twitter, go to
http://twitter.com/miriamsmarket
.
>To submit a news tip, send an email to:
.
READERS ALSO LIKE:
>> Restaurant Stocks: Earnings to Watch
>> Black Friday: Restaurants Piggyback Retailers
>> 10 Top Dividend Stocks Increasing Payouts
>>See our new stock quote page.
Get more stock ideas and investing advice on our sister site,
Disclosure: TheStreet's editorial policy prohibits staff editors and reporters from holding positions in any individual stocks.