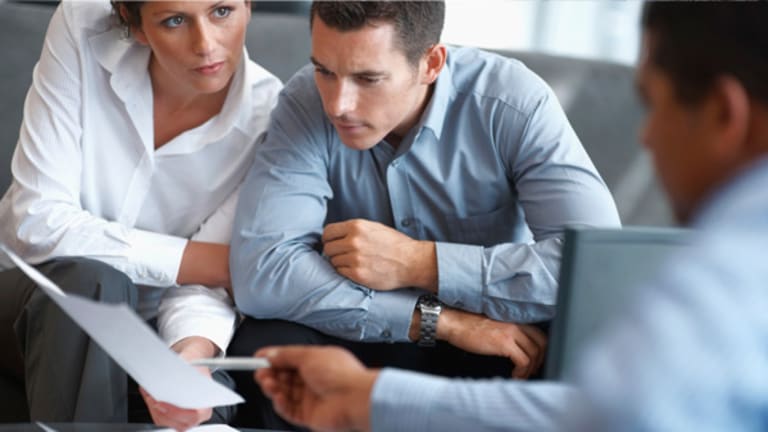 iPad vs. Fire = Apples vs. Oranges
Marek Fuchs, senior contributing analyst at TheStreet, aims at Amazon/Apple competition coverage.
NEW YORK (TheStreet) -- Straight up comparisons are always a temptation, but the media give in to them too readily, misleading investors in the process. Enter Amazon (AMZN) - Get Report, which reports earnings after the close of trading today.
The Fire, a cheaper alternative to
Apple's
(AAPL) - Get Report
iPad, is a well-anticipated feature of Amazon's report. It appears to be selling well and might, with all Amazon can potentially sell through it, help Amazon's bottom line down the road.
But the Fire is no iPad. For one, it doesn't have to be. There is probably room for both. Moreover, even if the Fire sells well for Amazon, it will do a fraction of the iPad's business. And don't forget that the iPad is profitable, while Amazon is only hoping for eventual profits on the Fire. Even in terms of information--Apple is more forthcoming than Amazon, which is saying something, as the boys and girls from Cupertino are pretty tight-lipped. But this much is also true: we know more about the iPad than we do about the Fire.
In other words, it's a reach to set up a straight comparison. The media, though, can't resist the sports-influenced nature of two competitors battling it out: a Super Bowl. But considering the evident differences, pitting the iPad and Fire directly against each other amounts to a Silly Bowl.
"Did the device get close to Apple's 15.4 million units sold?" Motley Fool asked in typically breathless tones, setting up the Steel Cage Match. The answer, of course, is no. But it doesn't have to. In fact, even if it did--it would be bad news, simple evidence that Amazon was selling the Fire at a steeper loss than expected.
The point is: comparing the Fire and iPad doesn't make sense, a point emphasized by "All Things D." In a highly welcome and instructive departure, they called the two devices "apples and oranges."
At the time of publication, Fuchs had no positions in any of the stocks mentioned in this column.
Marek Fuchs was a stockbroker for Shearson Lehman Brothers and a money manager before becoming a journalist who wrote The New York Times' "County Lines" column for six years. He also did back-up beat coverage of The New York Knicks for the paper's Sports section for two seasons and covered other professional and collegiate sports. He has contributed frequently to many of the Times' other sections, including National, Metro, Escapes, Style, Real Estate, Arts & Leisure, Travel, Money & Business, Circuits and the Op-Ed Page.
For his "Business Press Maven" column on how business and finance are covered by the media, Fuchs was named best business journalist critic in the nation by the Talking Biz website at The University of North Carolina School of Journalism and Mass Communication. Fuchs is a frequent speaker on the business media, in venues ranging from National Public Radio to the annual conference of the Society of American Business Editors and Writers.
Fuchs appreciates your feedback;
to send him an email.