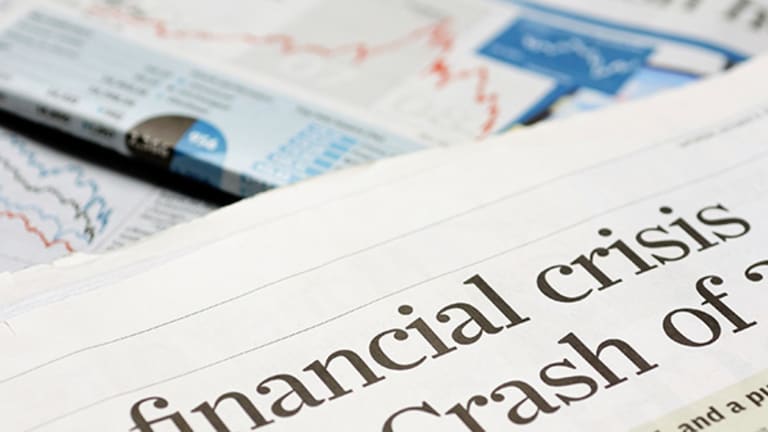 Investors Far Gloomier Than Facts Justify
Investor fears are being exacerbated by reports of poor market returns, according to a recent study. The pessimism is almost certainly hurting their investments. Simon Constable explains.
Apparently we are a bunch of scaredy cats when it comes to the stock market.
Investor expectations of another 1987-style crash aren't just a little bit off. They are way too pessimistic when compared with reality of historical events. And those concerns are exacerbated by news reports of poor market performance, according to a recent study.
It wouldn't matter too much if such a wretched outlook didn't aversely affect investor behavior. But it does change investor behavior.
The study, which was conducted looking at regularly collected institutional and individual investor sentiment data over a 26-year period, finds a startlingly high level of pessimism.
"We find evidence that the average, subjective probability of an extreme, one-day crash on the scale of 1987 or 1929 (i.e. greater than 12.82%) to be an order of magnitude larger than would be implied by the historical frequency of such events in the U.S. market," states a recent study from the National Bureau of Economic Research titled "Crash Beliefs From Investor Surveys," by William N. Goetzmann, Dasol Kim and Robert J. Shiller.
"Over the 1989-2015 period, the mean and median probability assessments of a one-day crash [occurring in the next six months] were 19% and 10%, respectively," the report states. Such estimates are "unreasonably high given the incidence of such events in U.S. capital market history." 
More simply, the surveyed investors forecast up to a one-in-five chance of a massive one-day crash over the next 180 days. 
Such a move of at least 12.82% in one day would mean the S&P 500 would dive from around 2111, its price Thursday, to 1840 or further in a single day! The exchange-traded fund that tracks the index, the SPDR S&P 500 (SPY) - Get Report , would move proportionately.
These crash fears aren't realistic, as anyone who has followed the market closely over the past few years would know. It's like walking around thinking you'll imminently abducted by extraterrestrial visitors.
"It's plausible a crash could happen, but not likely," says Jeff Kleintop, chief global investment strategist at Charles Schwab.
The fact that a crash is not likely is passing by small investors like leaves in the wind. On top of that, their outlook for a crash gets even worse following negative news reports of poor stock market performance.
The study's authors looked at news stories covering stock market booms or crashes in The Wall Street Journal over a similar 26-year period. They found that estimates of a single-day crash actually jumped for individual investors when there was a negative market performance and a coincident news story on the market with negative bent. Professional investors had cooler nerves.
Still, the report also says the positive news stories about the market tended to have both individual and institutional investors lowering their assessment of the probability of a crash.
So what's the takeaway from the study?
The generally high level of gloom from investors, and specifically from small investors, could be keeping people from investing in stocks -- hurting their long-term investment returns. There is evidence that such a trend is already happening in the wake of the financial crisis.
"It seems that they have avoided new purchases of equities for quite some time," said Kleintop, who pointed to the mutual fund flow data from the Investment Company Institute, which tracks such information.
Instead of worrying about whether there will be a single-day crash or a long bear market, small investors would do far better to construct a balanced portfolio of stocks, bonds and other assets, which they then rebalance periodically.
This article is commentary by an independent contributor. At the time of publication, the author held no positions in the stocks mentioned.