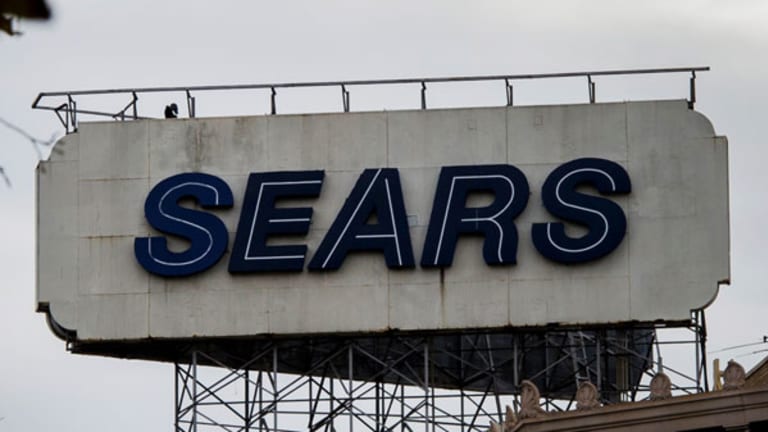 Investors Beware: Sears Needs More Than Just Loans to Revive
The iconic department store chain has been unable to compete against large online retailers and faces huge debt.
Retail giant Sears Holdings (SHLD)  is trying to convince the market of its ongoing transformation, but its efforts are futile. Some analysts are calling Sears a value stock, but don't be fooled. Sears belongs to a group of doomed equities that are poised for collapse in 2016.
The iconic department store chain faces huge debt. Moreover, it has been unable to compete against online retailers like Amazon. 
In its latest initiative, Sears raised a $500 million loan by using about 20 of its mortgaged properties as collateral. The loan is partially funded by Cascade Investment and ESL Investments. This comes after $750 million first-lien loan due in July 2020.
Similar to other bricks-and-mortar retailers, the once formidable company has seen sales and cash piles shrink. However, piling on the loans will not be the solution. Indeed, this additional debt only makes the stock one of the market's most vulnerable investments.
Efforts such as Sears online and rewards programs and reassurances of a turnaround powered by a stronger focus on ecommerce has done little to assuage investor concern.
Sears' comparable, or same store sales, have declined for 11 straight years, and the retailer has recorded a total of $8 billion in net losses since 2010. In the fourth quarter alone, Sears registered a loss of $580 million on the back of a dismal same-store sales decline of 7.1%.
The unusually warm weather hampered sales of winter wear and impacted holiday sales. Sears is a cash-burning machine, making it toxic for your portfolio.

Even after letting go of assets like its Lands' End apparel brand and several popular store locations, Sears is finding itself using the cash only to pay back loans and losses.
Next, Sears is planning at least $300 million in asset sales in the first half of the fiscal year.
The company's cash balances at the end of the January quarter were $238 million, down from $250 million a year earlier.
With the company's membership and mobile initiatives failing to create a stir, investors have lost confidence in the stock.
Over the last one year alone, shares have plunged 66.3% and are trading at 52-week lows.
Most analysts are pessimistic about the company. For the next five years, they expect earnings growth to deteriorate an abysmal 163.90% annually, compared to estimates of 12.76% growth for the sector.
In addition, Sears is unlikely to raise funds at favorable interest rates.
According to data from Thomson Reuters LPC, the $750 million term loan, which was bought in part by CEO Eddie Lampert, pays an interest rate four times higher than the average for the same loan to a retail firm. The loan is backed by Sears' inventory and accounts receivable.
Risk-averse investors should stay away from this distressed stock.
Do we face a repeat of a 2008-style debacle? You need to prepare now, by weeding out the fundamentally flawed stocks that could ruin your portfolio. We've done the homework for you, by putting together a new report on the world's most dangerous stocks. These equities are poised to collapse; don't get left holding the bag. To download your free copy of the latest version, click here.
This article is commentary by an independent contributor. At the time of publication, the author held no positions in the stocks mentioned.