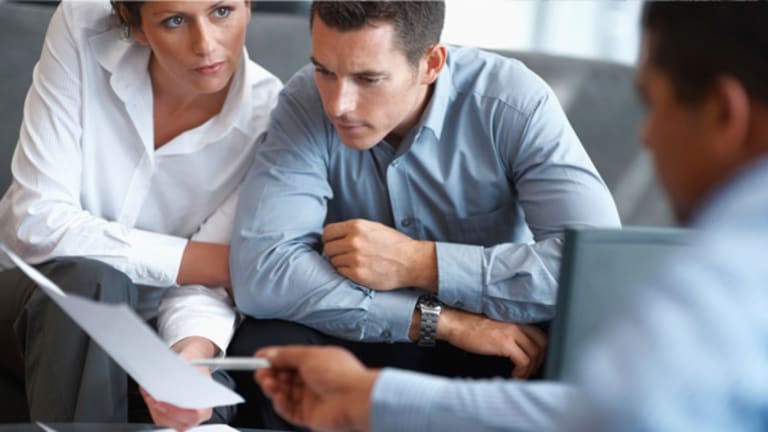 Investors Beware - Reverse Mergers Stink
Reverse mergers are the biggest stink bomb of them all for investors.
In my previous installments of "things that stink on ice"-- persistent market phenomenon that need to be scrubbed from the face of the earth -- I focused on brain-dead investors in cult stocks and corporate executives who treat stockholders with the compassion of a well-oiled Victor mouse trap by using reverse stock splits.
Well, I screwed up. I was aiming far too low. These two Roundup-resistant stock market super-weeds are nothing compared to the biggest stink bomb of them all: The reverse merger.
Back in the 1990s I used to stumble upon reverse mergers all the time, when I was covering the "chop stock" stock fraud beat. They're still popular among the microcap crowd, but in the intervening years they've grown up, just like reverse mergers. I had just about forgotten about them, until I read the other day that
Wayne Huizenga
, the Waste Management mogul, was bringing something called
Swisher International
into the public domain by merging it with a shell company called
CoolBrands
. As its name implies, CoolBrands used to be in the frozen-snacks business. It manufactured treats like the Eskimo Pie and Chipwich but disposed of most of its operations a few years back. Swisher is in the laundry and cleaning chemicals business, which of course has no relationship with frozen desserts (unless you drop one of 'em on the floor and have to clean it off).
Like reverse splits, reverse mergers give a peculiarly anti-shareholder stench to the most innocuous of companies. Reverse mergers are even more toxic, by circumventing the entire initial public offering process. Instead of hiring an investment bank to bring a company public, thereby exposing it to the (theoretical, at least) scrutiny of the
Securities and Exchange Commission
and state regulators, reverse mergers take publicly held "shell" companies that exist mainly on paper, and merge the private company with a comatose shell or bankrupt company. This effectively takes the company public, bringing it into the public domain without all that annoying public-company paperwork -- which has, of course, the not-so-annoying purpose of providing investors with some ostensible protection.
Now, let me hasten to add that I'm not suggesting that Mr. Huizenga is doing this to screw anybody. He built Waste Management into the trash-hauling behemoth that it is today. I remember fondly how Waste Management and other big haulers broke the backs of the Mob in the New York garbage business a decade ago. He also built the
Blockbuster
( BBI) video-rental chain and
AutoNation
(AN) - Get AutoNation, Inc. Report
, the big publicly traded used care dealer, both of which came into the public domain via the traditional public-offering route. He gives a lot of money to charity. He seems like a good egg all around. But what he's doing is not so good. He should bite the bullet and take Swisher public through the more conventional IPO route.
What's happening, I think, is parallel to the way reputable companies -- well, make that read "established" companies like
Citigroup
(C) - Get Citigroup Inc. Report
and
E*Trade Financial
(ETFC) - Get E*TRADE Financial Corporation Report
-- have been giving serious thought to shafting their shareholders with reverse splits. As with reverse splits, reverse mergers are no longer as disgraceful as they were years ago, back when they were common among the "chop house" stock fraud machines of the 1990s.
Stock promoters in those days would form shell companies with clean records, and then back in the companies that they wanted to hype to the public at inflated prices. The shells themselves had no business, and were not marketable. So the stock promoters would find companies with a "story" and reverse-merge them into the shells. The practice drew so little attention from regulators that an
reputed mafia captain had no problem putting his name on four publicly held shells
back in the day.
Reverse mergers, like reverse splits, aren't consistently terrible for shareholders. Just the way reverse splits can keep a stock from being delisted from an exchange, a reverse merger reduces the costs involved in clearing an IPO with federal and state regulators, and also prevents the IPO from being buffeted by the harsh winds of a declining stock market. The technique has lately been used as a method of bringing bankrupt companies back into the glorious ranks of public trading.
A reverse merger combined the bankrupt
US Airways
with
America West
, with the
US Airways
(LCC)
name surviving. This is also how
Frederick's of Hollywood
undefined
, the gaudy-lingerie manufacturer, became publicly traded after its 2003 bankruptcy. In 2006, Fredericks reverse-merged with
Movie Star
, an apparel manufacturer that traded on the American Stock Exchange.
So, getting back to Swisher -- I'm sure it's a fine company. I'm sure that CoolBrands will rise up again in glory, just as it did when kids everywhere were chowing down on Eskimo Pies. Which is why I don't think it would have been such a terrible imposition if the company had been brought public in a simple, straightforward IPO that would have given greater protection of investor rights than a reverse merger.
Reverse mergers aren't on the regulatory radar screen any more than reverse splits, and that's a pity. The dangers are just too serious to be believed.
Gary Weiss has covered Wall Street wrongdoing for almost a quarter century. His coverage of stock fraud at BusinessWeek won many awards, and included a cover story, "The Mob on Wall Street," which exposed mob infiltration of brokerages. He uncovered the Salomon Brothers bond-trading scandal, and wrote extensively on the dangers posed by hedge funds, Internet fraud and out-of-control leverage. He was a contributing editor at Conde Nast Porfolio, writing about the people most intimately involved in the financial crisis, from Timothy Geithner to Bernard Madoff. His book "Born to Steal" (Warner Books: 2003), described the Mafia's takeover of brokerage houses in the 1990s. "Wall Street Versus America" (Portfolio: 2006) was an account of investor rip-offs. He blogs at garyweiss.blogspot.com.