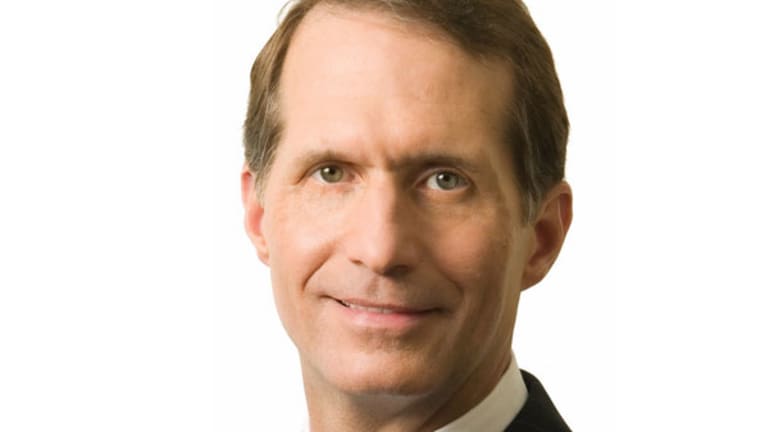 Investor Warning: Keep an Eye on J.P. Turner Brokers After Shutdown
J.P. Turner Associates, an Atlanta-based firm with a dicey regulatory record, will be closing. That's good news, but you may see its brokers pop up elsewhere.
NEW YORK (TheStreet) -- Management of J.P. Turner Associates, a small Atlanta-based brokerage that sports 37 fines, censures, arbitrations and injunctions on its regulatory record, said in late July that the firm will shut its doors this fall.
InvestmentNews first reported that Larry Roth, CEO of Cetera Financial Group, a brokerage network that includes Turner, said it was "winding down" Turner's operations.
It's a win for the investing public, although it does come with some caveats.
When it came to violating securities laws, Turner was a doozy. In recent years, three of its managers -- counting the firm's former president -- were suspended or barred from the business by regulators. One supervisor was suspended from acting as a principal for two months when it came to light that a rogue broker under his charge had done 335 unsuitable mutual fund switches in the accounts of 54 customers.
That supervisor, by the way, flunked the Series 7 broker's test three times before passing with a 74. (On his first try, he got a 36). You can start to understand why the securities industry fights to be sure that investors will never find test scores on brokers' Finra records. 
Spokespeople for Turner and RCS Capital, which owns Cetera, didn't respond to email inquiries.
When RCS purchased Turner, its executive chairman called it "one of the finest independent retail broker-dealers in the nation."
Unlike some shutdowns that are prompted by unmanageable legal liabilities or decrees by regulators, the Turner move came about as a business decision. RCS Capital purchased Turner to be part of its Cetera group of brokerage firms in 2014, and the Turner brokers were anxious to upgrade to the clearing firm that serviced the other firms in the Cetera network - Pershing Securities.
But Pershing "would not take them" because of the firm's reputation, said Jon Henschen, president of the recruiting firm Henschen & Associates in Marine on St Croix, Minnesota. The solution: Move half of Turner's 300 brokers to Cetera's Boca Raton-based Summit Brokerage and let the rest find work elsewhere.
Paul Patella, a spokesman for Pershing, declined to comment.
Henschen said the weeding-out process involved a combination of finding the people with the highest production and the fewest regulatory problems - a neat trick when you consider that it's often the rogues who deliver the most revenue.
Brokers with low production and three or four dings in their records didn't make the cut, said Henschen. Big producers with problems had a better chance of being invited to join Summit, but would likely require what the industry calls "heightened supervision," which requires a manager to devote extra time to babysitting his troublemakers.
As for the 150 or so who weren't selected, investors beware. When firms with dicey regulatory histories shut their doors, out-of-work brokers scatter like roaches to new employers who typically have low standards.
In May, for example, the Securities and Exchange Commissionbarred three former Turner brokers whose churning of 7 customers' accounts generated $845,000 in fees and commissions to Turner even as the investors cumulatively lost $2.7 million. Churning refers to a type of fraud where the broker "overtrades" a customer's account to generate inflated sales commissions.
All three brokers found gainful employment in the wake of the SEC's initial complaint against them -- which they appealed and lost. One of the three joined National Securities Corp., a firm whose Finra records include 72 regulatory events and arbitrations. Another went to DPEC Capital, whose own chairman has 15 regulatory disclosures on his Finra dossier.
Henschen says it's getting harder for rogues to get jobs. Finra has gotten tougher with firms whose compliance problems are above the industry averages, he said. If the portion of a firm's brokers with a high number of regulatory problems is unusually high, for example, Finra might make more frequent audits, Henschen explained.
Wall Street's self-regulator wound up with egg on its face in 2013 after The Wall Street Journalinvestigated "the pattern of brokers moving from one problem firm to another" - something you'd think Finra would have been tracking on its own.
Michelle Ong, a Finra spokeswoman, said "We are watching broker migration with a laser focus." Those are the same words that Finra's executive vice president of regulatory operations used in response to the Journal's inquiries back in 2013. But if Henschen is right that firms are more reluctant to hire rogues now that Finra's badgering them, it could be the self-regulator is not only watching, but doing something about it. Let's hope they'll be watching those departing Turner brokers, after all.