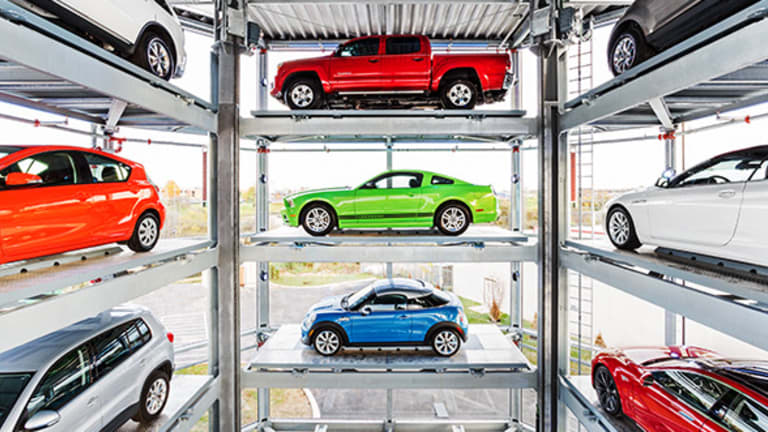 Investing in the Future of the Auto Industry: The Connected Car
What are connected cars, and why are they worth investing in? Here are three companies that can help you gain exposure to this growing sector.
Car performance and fuel efficiency have been consistently improving, but the real future of the auto industry is the connected car. The most basic definition of a connected car is a vehicle that's connected to the Internet, but that doesn't do justice to the full potential of this fast-growing segment. Connected cars go beyond simply streaming videos or music to greatly improving car safety, providing full diagnostics of mechanical problems and changing the way we drive and ride.
In 2016, the worldwide market potential for the connected car industry is estimated to be worth $43.7 billion, according to PwC. That's an impressive figure for a technology yet to be adopted on a large scale, but it's just a small part of the auto industry as a whole. For perspective, the annual revenue of Ford for 2014 was $135.8 billion.
It's the future of this segment that's most promising. PwC estimates the industry will grow to just over $122 billion by 2021. All the biggest auto companies are investing heavily in research and development, and an untold amount of start-ups are also entering the fold to innovate. For investors, now is a good time to take connected cars seriously and take a look at some opportunities that could pay off as the industry grows.
Information + Entertainment = Infotainment
The competitiveness of the mobile phone industry looks like it'll be the same in connected cars. Apple (AAPL) - Get Report has its CarPlay system, which allows its customers to access apps (GPS, podcasts, streaming music, etc.) through a dashboard that's provided as an feature from Honda, VW, General Motors and a couple other manufacturers and connects seamlessly with your Apple phone.
data by
Going up against CarPlay is Alphabet's  (GOOG) - Get Report (GOOGL) - Get Report Android Auto. Google sees the lucrative opportunity to make its operating system the standard for cars, so it launched the Open Automotive Alliance in 2014 to try to position Android as the industry standard. The alliance consists of more than a dozen auto manufacturers, the NVIDIA (NVDA) - Get Report  graphics card company and several electronics manufacturers.
data by
data by
Safety
Out of all the features of connected cars, safety is the one consumers demand most. A survey from Telefonica showed that 73% of respondents say safety is the most important feature they'd like to see enhanced in cars in the future. Already, big companies are developing unique safety options.
"Connected safety hasn't necessarily been a purchase decision to date but is certainly becoming more relevant," said Ian Digman, general manager of Nissan, in the Telefonica report.
Some of the safety features of connected cars include greatly improved roadside assistance, collision protection and emergency alerts.
Diagnostics
The cryptic "check engine" light will soon be a thing of the past as more auto manufacturers provide detailed diagnostics to drivers. Yet it's not just auto manufacturers trying to provide drivers with more information. Even wireless provider Verizon is getting in on the game, with its Delphi Connect device that can make even older vehicles connected. One of the key features of the device, which starts at about $100, is its diagnostic tool to provide details on car problems.
A Focus on China
While many high-profile U.S.-based companies are innovating the connected car industry, the most potentially lucrative market is probably in China. Back in 2010, the Chinese new car market outgrew its U.S. counterpart, and that chasm is continuing to widen with each passing year as more Chinese buy vehicles.
Chinese companies are also penetrating the smart car industry, and their proximity to the Chinese market gives them an advantage over foreign competitors. In mid-December, China Unicom partnered with Jasper to become a big-time provider of connected car services with hopes of becoming the default provider in China.
The connected car industry as a hole is poised to become big. Increasingly car-friendly cities are on the rise, and the whole driving experience will be improved thanks to connected cars. It will be interesting to see what happens next.
This article is commentary by an independent contributor. At the time of publication, the author held no positions in the stocks mentioned.