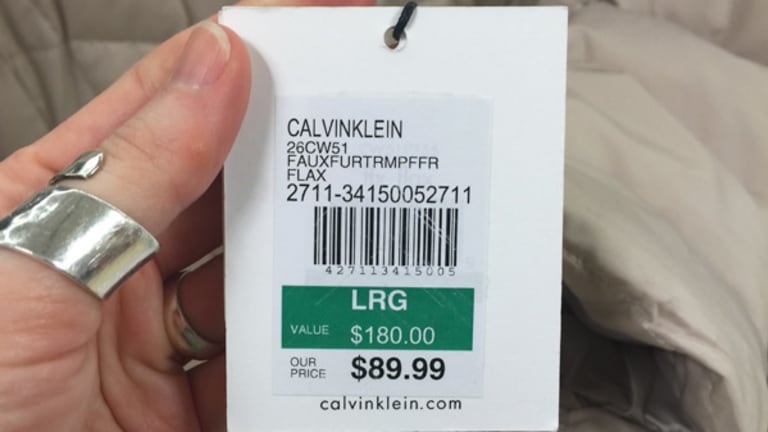 Investing in PVH? Be Cautious, Buy in Low to Mid $80s
PVH beat expectations but warned for the rest of the year. Investors bought the stock anyway. Will the run higher last?
Last Wednesday apparel maker PVH (PVH) beat earnings expectations but warned for the rest of the year. Investors bought the stock anyway. I think the stock's run higher won't last.
PVH reported better-than-expected fourth-quarter results but issued cautious fiscal 2017 guidance. Management cited the strong dollar and uncertain consumer spending as reasons for the caution. About 40% of PVH's revenue comes from overseas. In fact, foreign currency could take out as much as $1.60 of earnings this year.
Overall, fiscal 2016 sales fell 2.68% to $8.0 billion. Adjusted net income was $586 million and the company earned $7.05 per share.
Weak tourist traffic is expected to keep the pressure on the top line next year. Calvin Klein and Tommy get an estimated 25% and 45% of their sales from destination stores.
Wall Street doesn't expect business to get dramatically better next year. Sales are expected to increase just 1.5% next year to $8.1 billion and earnings per share of $6.61 will be down 6.2%.
Despite the downbeat news, the stock is up over 30% this year. TheStreet's Jim Cramer loves this stock, saying it is "no longer in the doghouse." After talking to CEO Manny Chirico on Mad Money and learning how well Calvin Klein is helping the retailer make a comeback, Cramer noted, "This is two great quarters right in a row. I like it."
Well, the stock, which closed at $97.75 Tuesday, bottomed mid-February and hasn't looked back. I guess investors are looking forward the first three quarters of 2017 when PVH faces easier comparisons with last year. For example, analysts are projecting first-, second- and third-quarter revenue will grow 0.99%, 0.83% and 1.55%, respectively. Last year, the first three quarters were a disaster; those quarters fell 4.3%, 5.65% and 3%.
For the stock to go much higher, the company has to consistently beat expectations because I don't think easier comparisons are enough of a reason to buy the stock. This quarter was driven by strong sales of Calvin Klein underwear, which was part of the Warnaco acquisition in 2013. CK revenue was up 15%. Without support from underwear, PVH would still be in the doghouse. Revenue at Heritage Brands fell 10% and fell 2% at Tommy Hilfiger. That's not worth a 30% run in the stock.
To me, PVH should trade between 10 to 12 times forward estimates. The company has no top-line growth and, despite a stock buyback, earnings are declining. I think three "less bad" quarters are baked into the stock price already. I would be a buyer in the mid-to-low $80s.
This article is commentary by an independent contributor. At the time of publication, the author held no positions in the stocks mentioned.