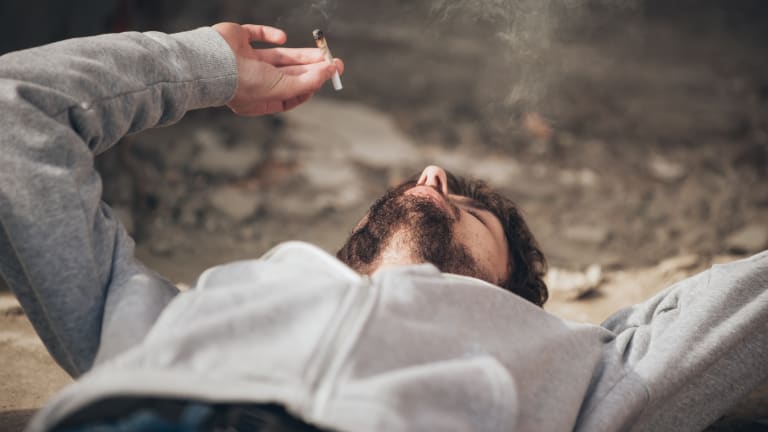 Anyone Who Resists the Rise of Legal Cannabis Is Among Dumbest on Wall Street
You don't have to be a stoner to realize that legal cannabis is an industry ripe for profit. Here are two companies that could profit from a push into the legal weed game.
You don't have to be a stoner to realize that legal cannabis is an industry ripe for profit. As more and more states and countries move to legalize certain uses of cannabis, investors who fail to put their hat in the ring could end up being some of the dumbest on Wall Street.
The process of legalizing marijuana use across the U.S. has picked up the pace. At last count, 23 states and the District of Columbia have passed laws allowing some degree of legal marijuana use. Globally, at least 25 countries allow marijuana use in varying degrees of legality.
Using weed has also become more accepted by the public. More than 52% of Americans think it should be legal for medical or recreational use, according to the Pew Research Center. 
The rise of legal weed can be a smart -- but highly risky -- investment opportunity for more than just agriculture players.
Take Neptune Technologies & Bioresources Inc. (NEPT) - Get Neptune Wellness Solutions, Inc. Report , for example.
The small-cap company was once the foremost player in extracting and producing krill oil for health supplements such as omega-three pills. But, at an investor presentation in New York this week Neptune outlined its plan to use its patented technology that once led the market in krill oil extraction to instead extract cannabis oil for legal use.
Company executives made it clear they won't be in the business of growing cannabis, and will instead keep their feet planted firmly at the end of the value chain as a processor and distributor.
Neptune is also setting forth groundwork now to be a key processor of cannabis oil in Canada, where the substance will soon be federally legal. The company's planned pivot toward weed has sent its stock up a sizzling 80% inside of three months.  
And Neptune isn't alone in its new push into the legal weed space.
Constellation Brands (STZ) - Get Constellation Brands, Inc. Class A Report , which owns the Corona, Modelo Especial, and Svedka Vodka alcohol brands, in late-October announced it had agreed to take a minority 9.9% stake valued at close to $200 million in Canopy Growth Corp. The Ontario, Canada-based company, which sports a market cap of more than $3 billion, is a provider of medicinal cannabis products.
"Canopy Growth has a seasoned leadership team that understands the legal, regulatory and economic landscape for an emerging market that is predicted to become a significant consumer category in the future," said Constellation Brands CEO Rob Sands.
Although Constellation said it wouldn't sell cannabis products in the U.S. until the substance becomes legally permissible at all levels, it was the first indication that even large corporations predict growth in marijuana industry.
And in early December, it's not just investors that hate on weed that are dumb. It's the politicians in Washington, too.
Canada may be the first G7 nation to federally legalize the use of cannabis products. The country's Cannabis Act was introduced in the Canadian Senate earlier this week. Experts think the bill will pass by mid-2018. Should it get the green light, it will the open the door for Canada to rake in billions of dollars from recreational marijuana use.
Meanwhile, the U.S. is failing to plant its flag in the ground of the legal cannabis trade by stalling on wider legalization. In addition to the influx of taxes placed on sanctioned cannabis use, legalizing marijuana would be a smart economic move for the United States. Just imagine a new small business down the block selling marijuana products -- it would need to hire people to service customers. 
So unless Wall Street and Washington want to miss out on a massive opportunity, it's time to accept that legal marijuana use just makes sense. If you disagree, you could be among the dumbest on Wall Street.
Checkout the best of "Dumbest Thing On Wall Street"