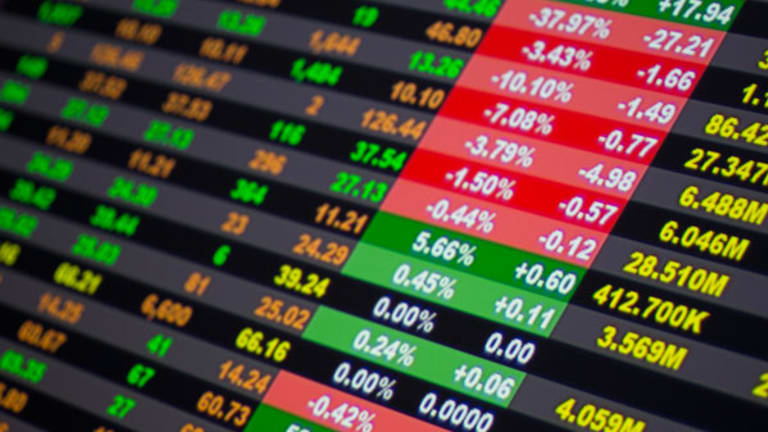 Introducing 'The Super Six'
Here's a portfolio of overvalued stocks. Buy at your own peril.
NEW YORK (TheStreet) -- I've decided to design a new portfolio; this one is very different than those I've written about in the past. This is the anti-value portfolio, "The Super Six," comprised of what I consider to be six of the most overvalued, priced-for-perfection companies available in the markets today.
They are also six innovative companies, household names that have created a buzz among investors and consumers. I use the products or services of most of them, and will continue to do so. So will millions of Americans, as well as consumers across the globe. These are real companies with real businesses, but valuations and expectations have reached a fever pitch. When that happens, there's not a lot for room for error.
Admittedly, these situations can persist for a long time. As long as hope springs eternal and institutions continue to buy, the gravy train can continue. That is one of the value investor's great dilemmas; you perceive that a security is extremely overvalued, but two years later, the price has gone even higher. The stock is still overvalued, but you are the fool who made a bad call. Ultimately, though, companies either deliver results (a bottom line) or they don't; expectations or met or they aren't.
The Super Six is a richly valued portfolio. With an average market cap of $70 billion, the stocks have an average price-to-sales ratio of almost 18 and price-to-book ratio of 17.5. While the group has generated a collective $87 billion in revenue over the trailing 12-month period, that has not translated into meaningful bottom lines. Just three of the six are profitable on a trailing 12-month basis, and those three have an average price-to-earnings ratio of about 400.
Many investors may say that a trailing P/E ratio is a meaningless measure at this stage for some of these companies, and perhaps they have a point. If we look toward earnings estimates, for 2014, the, average P/E is just under 100, and that is excluding one of the six that isn't expected to be profitable next year. Looking out two years, the average forward P/E ratio according to consensus estimates is 167.
The one thing that all of the Super Six stocks have in common is rapid revenue growth -- they have averaged 50% growth over the past year. This trend is expected to continue. These are the rock stars of the growth investing world, the must-own names. Some of them may actually deliver, eventually. But overall, at this point, the price is high, and so are the expectations.
Without further ado, I officially introduce the Super Six: Amazon (AMZN) - Get Amazon.com, Inc. Report, Facebook (FB) - Get Facebook, Inc. Class A Report, LinkedIn (LNKD) , Netflix (NFLX) - Get Netflix, Inc. (NFLX) Report, Salesforce.com (CRM) - Get salesforce.com, inc. Report and Twitter (TWTR) - Get Twitter, Inc. Report. I can already see many readers, and fellow contributors (Rocco Pendola, for one) cringing. But that's okay; I, too, cringe when I see what investors are sometimes willing to pay for shiny objects.
Don't get me wrong, there may be value in these companies at some point, but not at these prices.
Where will the Super Six be trading at this time next year as an equally weighted portfolio? My guess is lower than now.
At the time of publication, the author held no positions in any of the stocks mentioned.
This article is commentary by an independent contributor, separate from TheStreet's regular news coverage.
Jonathan Heller, CFA,CFP® is president of KEJ Financial Advisors, his fee-only financial planning company. Jon spent 17 years at Bloomberg Financial Markets in various roles, from 1989 until 2005. He ran Bloomberg's Equity Fundamental Research Department from 1994 until 1998, when he assumed responsibility for Bloomberg's Equity Data Research Department. In 2001, he joined Bloomberg's Publishing group as senior markets editor and writer for Bloomberg Personal Finance Magazine, and an associate editor and contributor for Bloomberg Markets Magazine. In 2005, he joined SEI Investments as director of investment communications within SEI's Investment Management Unit.
  Jon is also the founder of the
, a site dedicated to deep-value investing. He has an undergraduate degree from Grove City College and an MBA from Rider University, where he has also served on the adjunct faculty; he is also a CFA charter holder.