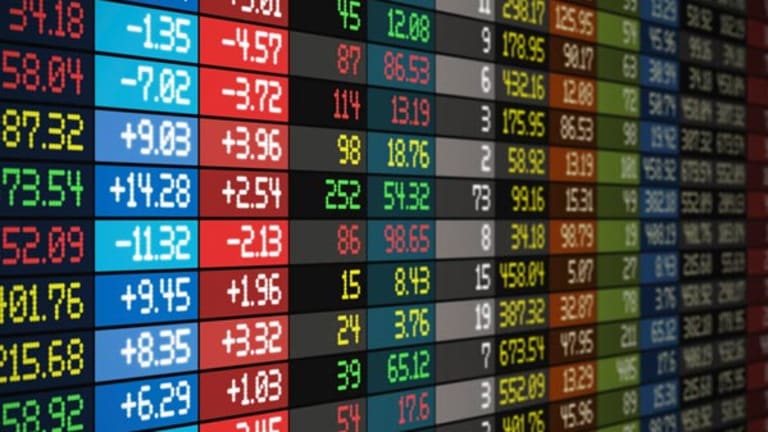 Interpublic Is a Cash-Flow Cow Just Waiting to Be a Takeover Target
This global advertising powerhouse is a valuable prize for acquisitive competitors and investors who seek takeover targets.
NEW YORK (TheStreet) -- Interpublic Group of Companies (IPG) - Get Interpublic Group of Companies, Inc. Report is the fourth-biggest advertising company in the world. Those screening for mergers and acquisitions targets know too well it is on the most-wanted list -- right, Omnicom (OMC) - Get Omnicom Group Inc Report?.
Interpublic's stock closed Wednesday at $19.32, flat for the day but up 9.2% year to date.
Interpublic's advertising business is a cash-flow cow that drops plenty of profits straight to the bottom line. Based in New York City and founded in 1902, it has two profitable divisions: Integrated Agency Networks and Constituency Management Group. Both segments provide various advantages and synergies.
Interpublic brands include McCann, Draftfcb, Lowe, IPG Mediabrands, Carmichael Lynch, Deutsch, Hill Holliday, The Martin Agency and Mullen. The company was formerly known as McCann-Erickson and changed its name to Interpublic in January 1961.
How is IPG priced to make acquirers' mouths water? First, it has a relatively affordable market cap of $8.2 billion. Include its estimated 2014 sales growth with annual revenue of nearly $7.5 billion and you begin to see what a bargain Interpublic is.
Investors interested in mergers and acquisitions candidates also look at a company's enterprise value, forward price-to-earnings ratio and price-to-sales ratio. Using these metrics, Interpublic looks even more attractive.
As of Wednesday, its enterprise value was a robust $9.1 billion, its forward one-year P/E a modest 16, and its P/S ratio an underappreciated 1.16.
The five-year chart below illustrates the recent history of Interpublic's share price and two key metrics related to the company's growth potential and attractive valuation.
As the enterprise value increases and the P/S ratio stays close to 1, the share price (blue line) keeps pushing higher and higher. I expect Interpublic to also boost its earnings per share in the current quarter by over 30%, and 28% for the full year. Few rivals can match those numbers.
As for potential acquirers, at the top of my list is Omnicom. Omnicon is one of the three largest global marketing and corporate communications company, with a market cap of $18.3 billion.
It has over 5,000 clients in more than 100 countries and recently failed at a $35 billion merger with French competitor Publicis Groupe.
As investing legend Mario Gabelli stated after merger talks collapsed, "Both of these companies are clearly going to try to make acquisitions going forward, and all eyes are on Interpublic."
According to Bank of America Merrill Lynch, companies that made acquisitions during 2013 had an average annual share price gain of 48%. Predators like Omnicom understand this and would jump at the chance to goose its stock price higher by making a smart takeover or merger.
Both IPG and OMC offer a 2% dividend. Besides juicy payouts, shareholders are seeking companies who increase cash flow and the stock's price via timely M&A.
Buy shares of IPG on price dips below $19. If an acquirer comes calling you'll be glad you did.
At the time of publication, the author held no positions in any of the stocks mentioned.
This article represents the opinion of a contributor and not necessarily that of TheStreet or its editorial staff.
>>Read more: Marvel Film Woes Cast Shadow Over Disney's Recent Stock Pop
>>You Think This Is a Boring Market? Be Careful What You Wish For
Marc Courtenay is the founder and owner of Advanced Investor Technologies LLC as well as the publisher and editor of www.ChecktheMarkets.com.