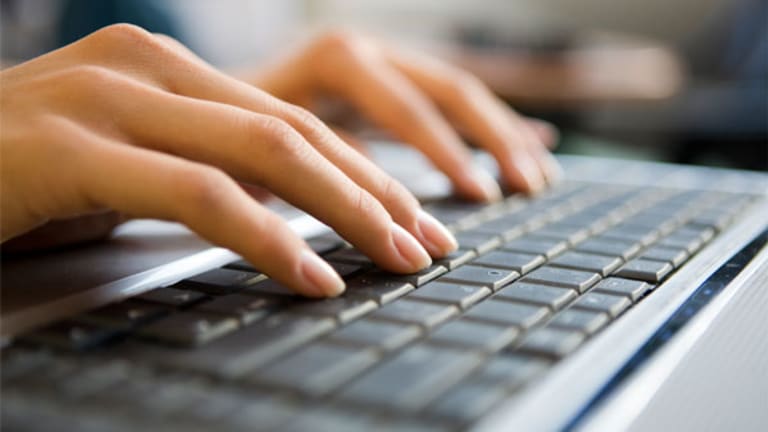 Internet Tilts at Government Windmill, Opens Pandora's Box
America's largest Internet companies want the government to stop collecting user data for its own uses. They say that's their job.
NEW YORK (TheStreet) -- A coalition of seven U.S.-based Internet companies -- AOL (AOL) , Facebook (FB) - Get Meta Platforms Inc. Class A Report, Google (GOOG) - Get Alphabet Inc. Class C Report, LinkedIn (LNKD) , Microsoft (MSFT) - Get Microsoft Corporation Report, Twitter (TWTR) - Get Twitter, Inc. Report and Yahoo (YHOO) -- has signed off on a letter, posted at a new Web site, demanding limits to government surveillance of the Internet.
It could be those companies are tilting at windmills. Or it could be they have just opened Pandora's box.
The fact is that all these companies depend for their very existence on monitoring what people do online, just as the government does, and using that data for their own purposes, just as the government does.
The difference is that these companies are monitoring what you do for the purpose of selling ads, while the government is monitoring what you do to fight what it calls the threats of terrorism and crime.
The letter demands reform based on five principles:
Limiting government's authority to collect users' information -- They don't want the government doing bulk data collection. Bulk data collection is their business.
Oversight and accountability -- They demand that courts be involved in the collection and use of private information, something they've resisted for their own collection and use of data for years.
Transparency about government demands -- They want the government's demands for data to be published. But they collect all the data they can, routinely, and seldom even mention it.
Respecting the free flow of information -- Governments should allow free transfer of data and not determine where infrastructure will live, the companies say. They would rather make this decision themselves and control censorship themselves as well.
Avoiding conflicts among governments -- This may be the key point. The companies don't like being caught between the demands of various governments, and want a "mutual legal assistance treaty" to control such actions and to hold them harmless.
I have been a big supporter of Internet freedom since long before the Web was spun, but my instincts here are toward cynicism. Because the policies these companies expect governments to follow aren't policies they would wish to see imposed on them.
By publishing this letter, the "Big Seven" hold their own policies up to that scrutiny. What is the difference between using cookies to collect data on what you do in order to sell you a refrigerator, as opposed to a government collecting a firehose of data and warehousing it for possible later analysis to prevent another 9-11?
That's just part of the debate these companies have opened up.
I guess the difference is that I know Google is spying on me. I know why it's spying on me, and I get direct benefits from that spying. But it's increasingly difficult to get much value from Google without allowing such spying, as all of its services are connected under one "privacy policy"  that can be changed, unilaterally, at any time.
Government rules are similar. What Edward Snowden's revelations about the National Security Agency demonstrated is that the government's policy is to collect everything, secretly, and then make use of it, secretly for purposes that are secret and that the public isn't privy to.
The government's Internet policy, in other words, is unilateral, the Internet companies say.
The government responds that what it's doing is lawful, under laws such as the Patriot Act of 2001 that the Congress' intelligence committees are kept informed of and that there are also security courts, authorized under the law, that have jurisdiction.
I will pause here so that those who believe in Internet freedom can finish laughing.
This is a fight where users are "little people" who don't really count, although the giants on both sides are being told it's all being done for them. But what's at stake is our trust in the resource, and our use of a resource that is both a huge industry and an enormous force for both good and evil.
This fight has just begun, and it's global in scope. The complaints against the U.S. government are nothing compared with our government's complaints about the Chinese government, which strictly limits the activities of U.S. Internet companies in China.
The demands of the U.S. government are minimal compared with those of countries that try to limit what can be said online and demand data on users be stored only locally.
It should be noted that no major Internet companies based outside the U.S. signed on to this letter.
Some of these companies have already taken action, encrypting users' data against government snoops , but they have the keys to that encryption, and when government demands those keys they will have to comply with the demand.
The results of this battle will define questions of both business and liberty in the 21st century, and that those questions are being raised is the only good news that I can see here.
At the time of publication, the author held shares in Google and Yahoo.
This article was written by an independent contributor, separate from TheStreet's regular news coverage.