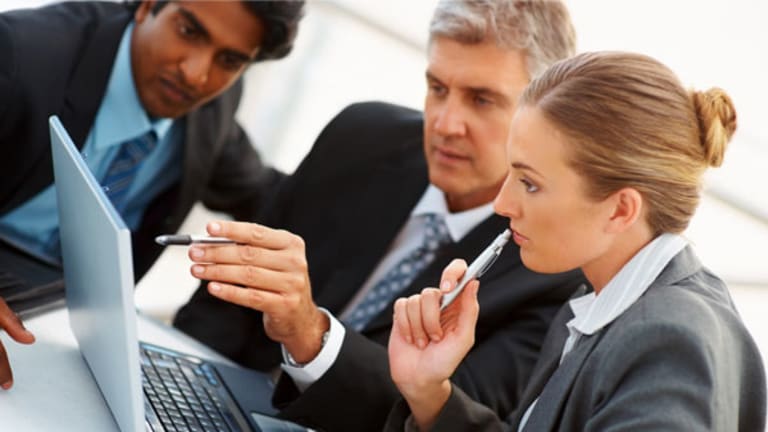 Internet Opportunity Just Keeps Getting Better
As Akamai's connectivity report shows, broadband speeds and reliability continue to increase everywhere.
NEW YORK (TheStreet) -- I started covering the online world for a living in 1985. I began living on this medium in 1994, as the Web was being spun. I have never regretted that choice.
But the latest report on the Internet core from
Akamai
(AKAM) - Get Akamai Technologies, Inc. Report
shows you ain't seen nothing yet.
Broadband speeds are rising everywhere
as noted in this article on thinkbroadband's Web site
. Akamai itself has had to re-define its view of what "broadband" means because speeds of 2 megabytes per second have become so common. Increasingly 10 Mbps is the standard -- Akamai calls it "high broadband."
I want me some high broadband.
The big speed gains are in the core, fiber lines between major data centers. The strategy is to expand that core into more places, bringing it closer to customers. This means more data centers rather than tearing up streets or putting up new cell towers.
The core is bypassing the edge.
This has been Akamai's strategy from its beginnings in the 1990s. It mirrors content in many places to reduce long distance hops. But this is not just an Akamai strategy. This is what "the cloud" is about -- not just single data centers but networks of data centers.
A lot of new countries are getting into high broadband, committing to faster speeds as a national growth strategy. Places like Malaysia, the Philippines and Latvia now have connection speeds that rival and in some cases surpass those you can get here.
On the Internet, sprawl is not your friend. Building data centers and mirroring content costs much, much less than running new wires. It's not just rising gas costs that are driving Americans closer together, increasing core urban density at the expense of suburbs and exurbs. The Internet's economics are doing that.
The nations increasing their broadband speeds fastest are generally small nations. American speeds are increasing because we're putting core resources into more places, building more "cloud" data centers to minimize use of the wired infrastructure.
But America's Internet is not doing badly. While we don't have the fastest connection speeds, we're the second-leading source of traffic. Connection speeds increased 29% here year-over-year, and peak traffic rates are up 39% over last year. Mobile traffic has increased fivefold in just two years, and grows at 20% per quarter.
This means a constantly expanding market for software, for digital products and for Internet connections, both wired and wireless. It means more transaction processing, more digital goods being sold, more efficiency, more opportunity. If you have programming skills, if you can even translate between English and the world of code, then your future is secure.
As with the world in general, the greatest improvements in U.S. Internet connectivity are in the dense geographies of the northeast, with only the Seattle, Wash. area rivaling the northeast corridor in the percentage of customers sporting "high broadband" speeds of 10 Mbps and above.
If you want speed, move to Delaware, the Akamai report says, where peak connection speeds are over 40 Mbps, and one-third of connections are now rated as over 10 Mbps.
Overall, the future is so bright you really do need some shades. If you are invested in creating or selling Internet "stuff" -- no matter how complex it is -- your markets are growing fast.
Depression? Recession? Not in the digital world.
At the time of publication, the author had no investments in the companies mentioned here.
This article is commentary by an independent contributor, separate from TheStreet's regular news coverage.