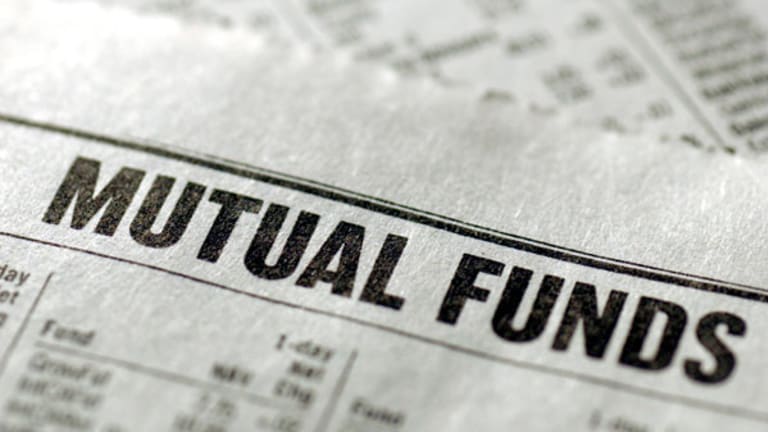 International Small-Cap Managers Beat Index
Active managers have an advantage in unloved markets.
NEW YORK (
) -- Investors have been dumping active managers and shifting to index funds. Academic studies have encouraged the migration, finding that most active managers trailed benchmarks. But there is a glaring exception to the rule. According to research by
Standard & Poor's
, 82% of active small-cap international mutual funds topped their benchmarks during the past five years. S&P says that outperformance doesn't seem like a fluke. "This is not a one-year phenomenon," says Aye Soe, director of index research and design for
S&P Dow Jones Indices
.
Index proponents may scoff at the findings.
Vanguard
founder John Bogle and other purists have long argued that the average active manager cannot possibly top benchmarks. Reason being: Funds have become so big that they account for virtually the entire market. Inevitably, half of the funds will be above average and half below, but the high fees of active managers drag the average performance down below benchmarks.
This argument may hold for funds focusing on the big U.S. stocks of the
S&P 500
. But the case breaks down in the market for international small caps. The mutual funds in the international small-cap category account for $64 billion in assets, according to Morningstar. That's just a speck in a market with more than $3 trillion in assets. In such a giant pool of stocks, there is room for skilled managers to spot bargains and outperform the average. "International small cap is an overlooked asset class," says S&P's Soe.
Harold Sharon, international strategist of Lord Abbett, says that it is hard for active managers to gain an edge with U.S. blue chips because there is a flood of information. It is common for a prominent company to be followed by dozens of analysts. But of the 42,000 international small caps, only 17% are followed by two or more analysts. The rest receive little or no coverage. As a result, many stocks are mispriced.
Will mutual funds soon flood into international small caps? Probably not. Sharon of Lord Abbett says that managers overlooked international small stocks as the fund industry evolved. In the 1980s, most mutual funds focused only on U.S. large caps. Then in the '90s, investors who sought greater returns began embracing funds that emphasized small U.S. stocks. Inspired by trends in U.S. stocks, portfolio managers introduced a wave of international funds that focused exclusively on small caps. During the past decade, growth in small-cap international funds was disrupted because aggressive investors had shifted their attention. "To get growth, investors jumped to the emerging markets and skipped international small caps," says Sharon.
To try international small caps, consider an active manager with a steady long-term record. Top choices include
Harding Loevner International Small Company
(HLMSX) - Get Harding Loevner Intl Sm Comp Inv Report
,
Goldman Sachs International Small Cap
(GISAX)
,
Lord Abbett International Opportunities
(LAIEX) - Get Lord Abbett International Opp A Report
, and
Wasatch International Opportunities
(WAIOX) - Get Wasatch International Opps Inv Report
.
Harding Loevner has excelled by emphasizing high-quality companies with strong balance sheets. The fund has returned 23.0% annually, over the past five years, outdoing 98% of funds in Morningstar's foreign small- / mid-blend category. Portfolio manager Jafar Rizvi likes to find stocks that can grow for the next five years. A holding is Halla Visteon Climate Control, a Korean maker of heating and air conditioning systems for cars. A supplier for Hyundai and other Korean operators, the company has begun gaining sales abroad. "They are expanding to the German manufacturers and into the emerging markets like India and Russia," says Rizvi.
During the past five years, Wasatch International Opportunities returned 23.9% annually, outdoing 87% of small- / mid-growth peers. The fund favors companies with little debt and high returns on equity. Many stocks are purchased when they are microcaps with market capitalizations of around $250 million. About 70% of holdings have no analyst coverage. Portfolio manager Laura Geritz likes to find businesses that can report above-average growth because they dominate small niches. A holding is Spur, which operates restaurants in South Africa. "In the future, they will grow by expanding around Africa," says Geritz.
Lord Abbett International Opportunities holds a mix of growth and value names. The aim is to find companies with solid balance sheets and clear potential for growth. During the past five years, the fund has returned 19.9% annually, outdoing 61% of small/mid blend competitors. Following the financial crisis, the portfolio managers sought companies that were investing in their businesses and seemed likely to emerge from the downturn with bigger market shares. A recent holding was
Ashtead Group
(ASHTF)
, a UK company that rents construction equipment to industrial and commercial clients.
This article was written by an independent contributor, separate from TheStreet's regular news coverage.
Stan Luxenberg is a freelance writer specializing in mutual funds and investing. He was executive editor of Individual Investor magazine.