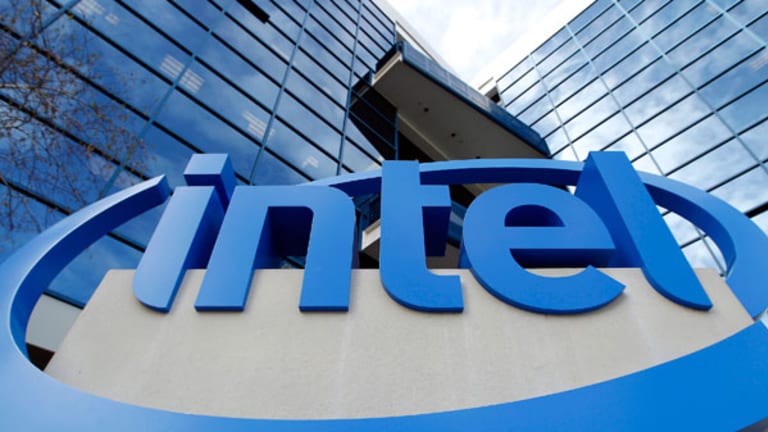 Publish date:
Intel Is a Winning Stock for Environmentally Conscious Millennial Investors
Intel's environmental plan should appeal to the maturing Millennial generation.
Intel's environmental plan should appeal to the maturing Millennial generation.
NEW YORK (TheStreet) -- Millennials who want to grow their investments while supporting causes they believe in should take a closer look at Intel (INTC) - Get Intel Corporation (INTC) Report if they care about the impact that companies have on the environment. 
According to the 2014 Deloitte Millennial Survey Report, millennials view climate change and protecting the environment as one of the "top challenges facing society in the next five to ten years." They also see business as the leading deterrent to achieving environmental sustainability.
Intel, the largest semiconductor firm in the market, has significantly reduced its environmental impact in recent years. The company has a water management program and LEED-certified buildings, meaning they use less power and produce fewer carbon emissions. The company also "sources 100 percent of its domestic electricity supply from the renewables market." On-site solar power contributes to filling the energy needs on nine of Intel's campuses. The company has also reduced emissions to well below Intergovernmental Panel on Climate Change's target.
Compare Intel's environmental policy to competitor Texas Instruments' (TXN) - Get Texas Instruments Incorporated Report. Newsweek's 2014 List of America's Greenest Companies ranks Intel at 71, while Texas Instruments ranks 140. 
This isn't to say Texas Instruments isn't trying. The firm has taken steps to "improve efficiency and reduce emissions." And it has many of the same policies in place as Intel does. According to a 2011 research paper in the Journal of Sustainability and Green Business that studied the investments and returns on energy efficiency and environmental conservation projects by four companies (IBM (IBM) - Get International Business Machines (IBM) Report, Canon (CAJ) - Get Canon Inc. Sponsored ADR Report, Intel and Texas Instruments), both companies were found to make significant investments in environmentally responsible projects -- and both saw significant returns, though Intel on a much larger scale. 
From 2008 through 2010, Texas Instruments invested $9.9 million on projects targeted at reducing ozone forming emissions, conserving water, reducing energy use and disposing of waste and materials in an environmentally responsible way. The results? $27.5 million in cost savings. Intel invested $38.5 million over the same period on its environmental projects, realizing $212 million in savings. 
Still, both these companies can do more. These investments are extremely small, considering the size of each company. Intel is a $157 billion company and Texas Instruments is about a $60 billion company. Those who invest in them and care about these issues should push them to continue to invest being friendlier to the environment. The sell shouldn't be hard: Protecting the environment can be good business, as both Intel and Texas Instruments have shown. One issue is that neither has yet discovered how to remove polluting fluorinated gases from the production process of semi-conductors. While significant progress has been made in the reduction of usage, elimination is not yet possible.
Here's more evidence that corporate environmentalism can pay for investors: Intel has thrown off a 40% 52 week return (and Texas Instruments isn't far behind). For those interested in more return, both companies pay dividends between 2% and 3%. 
This article is commentary by an independent contributor. At the time of publication, the author held no positions in the stocks mentioned.