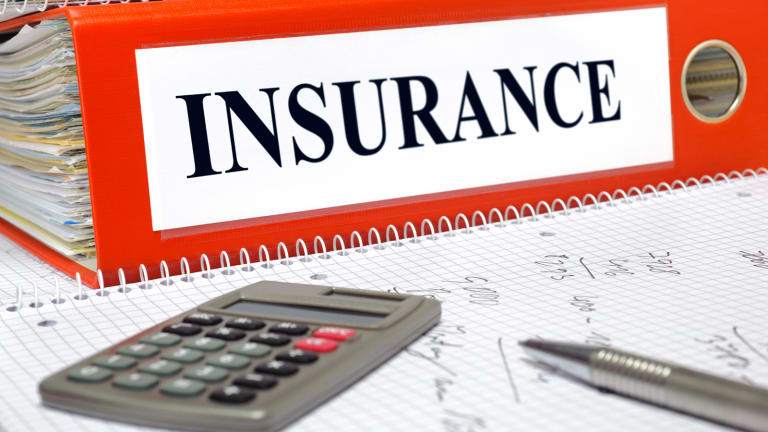 Insurance ETFs -- Another Idea for Profiting From Rising Rates
Financial services exchange-traded funds are getting plenty of attention of rising interest rates, but investors might want to drill down on insurance funds, too.
 NEW YORK (TheStreet) -- With interest rates rising in anticipation of a Federal Reserverate hike, investors are giving a closer look to exchange-traded funds that track the financial services sector.
Financial services have the second-largest sector weight in the S&P 500, behind technology. Within the sector, regional banks are an ideal investment for those looking to profit from hawkish changes in Fed policy. Higher interest rates increase net interest margins (NIM) for regional banks, thereby boosting profits. Insurance stocks and exchange-traded funds are also credible rising-rates ideas.
"Like the broader financials sector, the insurance industry appears attractive. Given all the options in financials, insurance may not be the top segment, such as regional banks, but still offers opportunities for investors," said State Street Global Advisors Vice President and Head of Research Dave Mazza in an interview with TheStreet.
Increases in long-term interest rates would benefit insurance equities and ETFs.
"If investors believe that long-term interest rates will move higher along with a steepening yield curve, this will be a further boost to insurance stocks. While a steepening yield curve is not our base case, a rate move in 2015 is," adds Mazza.
Investors are starting to give greater consideration to insurance funds. While the Financial Select Sector SPDR (XLF) - Get Free Report, the largest financial services ETF, added nearly $587 million in new assets in the second quarter, investors also poured almost $67 million into the SPDR S&P Insurance ETF (KIE) - Get Free Report.
Obviously, KIE's second-quarter inflows were dwarfed by XLF's, but $67 million is still a decent percentage of the just over $400 million in assets under management the fund currently has. The inflows are continuing as well -- nearly $14 million in new money has flowed into KIE since the start of the current quarter.
The SPDR S&P Insurance ETF, which hit an all-time high Wednesday, is an equal-weight fund, meaning its 52 components have similar weights.
Insurance stocks and ETFs have another advantage connected to rising interest: Due to the fact that foreign revenues account for a smaller percentage of U.S. insurers' business, the industry is also an ideal place for investors to seek refuge as the dollar climbs.
"The industry has a relatively low amount of foreign sales (31% vs. 43% for the entire S&P 500), which is good for a stronger dollar backdrop," said Mazza.
Still, it is difficult to ignore the effect rising Treasury yields have on insurance stocks. Ten-year Treasury yields have surged more than 28% in the past 90 days. Over the same period, the SPDR S&P Insurance ETF and the rival iShares U.S. Insurance ETF (IAK) - Get Free Report are up 2.8% and 4.3%, respectively.
The $125.8 million IAK is a cap-weighted fund, meaning it is dominated by the largest insurance providers. For example, American International Group (AIG) - Get Free Report and MetLife (MET) - Get Free Report combine for almost a quarter of the fund's weight.
The iShares fund devotes over 63% of its weight to its top 10 holdings while the SPDR S&P Insurance ETF's top 10 holdings combine for less 22% of that fund's weight.
This article is commentary by an independent contributor. At the time of publication, the author owned shares of the Financial Select Sector SPDR.